3D HIFU face lifting body shape HIFU machine

Product Description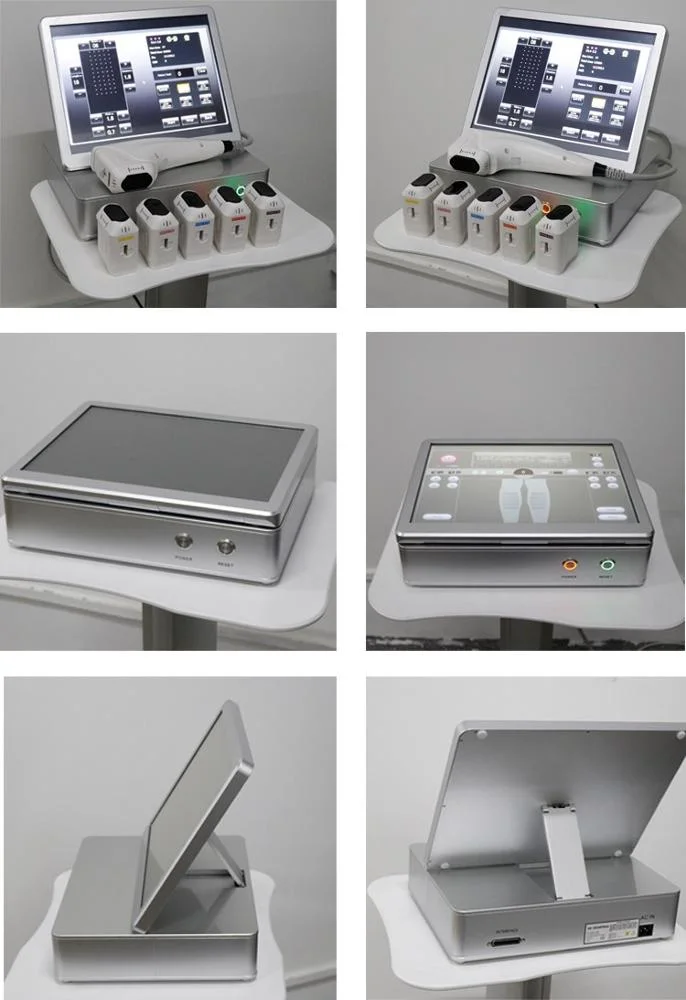 3D HIFU is ultrasound energy distance of width, length and depth, which more Comprehensive, three-dimensional. Directly delivers heat energy to skin and subcutaneous tissue that can stimulate and renew the skin's collagen and thus consequently improving the texture and reducing sagging of the skin.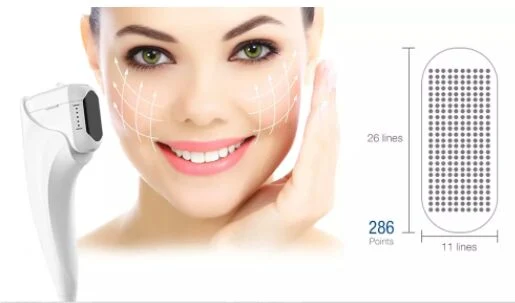 Features:

1. 3D HIFU One shot 11 lines, Other hifu one shot just one line,
2.The energy shots be more well-distributed, so treatment results will be better than others
3. Our 3D hifu machine standards with three cartridges: standard(1.5mm, 3.0mm, 4.5mm) ;
And you can buy optional heads(6.0mm,8.0mm,10mm, 13mm, 16mm for body)
4. One cartridge shots: 10000shots
5. Working temperature: 0 to 55°C
6. Portable HIFU machine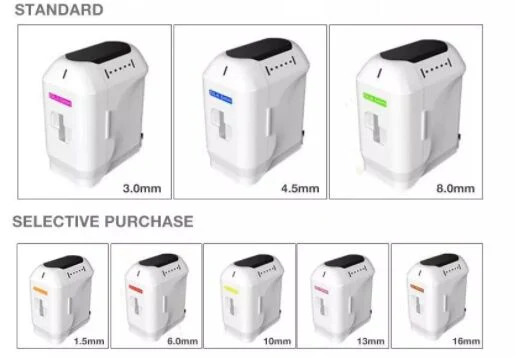 Transmitter of HIFU
1. Transducer DS-3.0mm, 4MHz frequency ,used to release ultrasound energy into the dermis layer of 3.0mm,is responsible for activating the skin's dermal layer of collagen, effectively enhance the effect of the consolidation of the outline, but also improve large pores and reduce the appearance of wrinkles.
2.Transducer DS-4.5mm, 4MHZ frequency used to transmit high- energy focused ultrasound to the skin, subcutaneous tissue, the ultrasound to penetrate the skin to a depth of 4.5mm, direct subcutaneous SMAS layer, forming "heat coagulation" regional, targeted to thicker skin, such as cheeks, etc.
Advantages
1. It uses the latest advanced technology called HIFU, short for high intensity focused ultrasound.
2. It has three different working heads for different operational areas:
-3.0mm is for the dermis layer;
-4.5mm is for the SMAS layer.
-6.0mm/8mm/10mm13mm/16mm for body fat layer
3. It's totally non-invasive and safe.
4. The effect will be shown after the operation, while the best effect will be seen after two months. It can be lasted for 2-3 years.
Application
Mainly used for overall skin sagging, wrinkles too much skin aging, rough, reshape the face curve, effectively improve the eye region and neck tissue relaxation, ptosis.
1. Skin rejuveantion: deep wrinkles folds, forehead lines,
nasolabial lift, lip wrinkles, forehead wrinkles, skin firming ,face lifting &tightenning,
to eliminate double chin, narrow face;
2. Eye wrinkles:
the eye lines, eye wrinkles, bags under the eyes, eye week skin tightening;
3. Systemic anti-aging, back tightening repair type, chest, waist, hips, adjustment of shaping,
shaping, shaping the leg remove butterfly sleeve, repair mild striate of pregnancy.
4. Body tightening and rejuvenation
Specifications

| | |
| --- | --- |
| Voltage | 220V or 110V |
| Ultrasound frequency | 3-7Mhz |
| Treatment time | 20-30 minutes |
| Energy | 1.0-3.0J |
| Depth | 1.5mm, 3.0mm, 4.5mm |
| Space | 1-2mm |
| Length | 5-25mm |
| Package | 33*58*45cm |
| G.W. | 21kg |
Detailed Images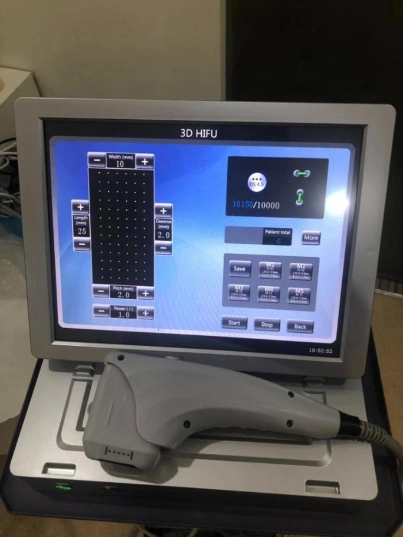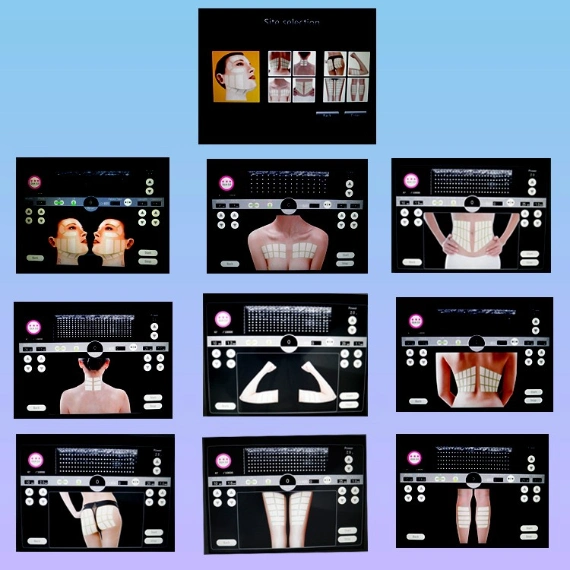 Contact