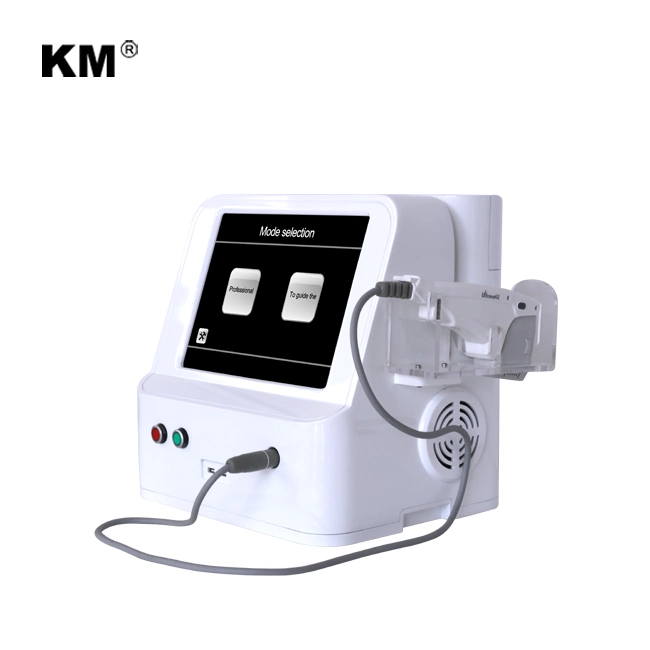 A few years ago, 2d hifu(1 lines, 5000 or 10000 shots)were popular in the market. After the technological innovation, winkonlaser has the advanced technology on the market so far, 3D HIFU.
Why called 3D HIFU?
1.Adjustable Parameters:The distance between points and points, The distance between rows and rows, The energy of each point,The length of each line...and most of the hifu on the market can only reach 10,000 shots, and Winkonlaser's technology has reached 20,000 shots, which allows machine owners to reduce costs and gain more benefits.
2.From 1 line to 11lines:Larger area, round and neat.
3.Increased to 8 depth Cartridges: Eye&face:1.5mm, 3.0mm, 4.5mm; body: 6mm, 8mm, 10mm, 13mm, 16mm.Use for Face Lift/Wrinkle removal/Skin Tightening/Body Slimming.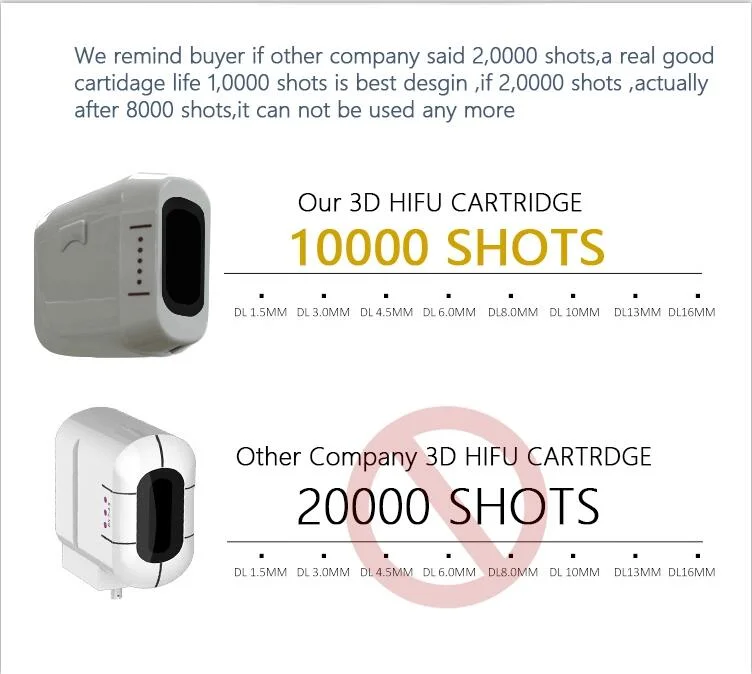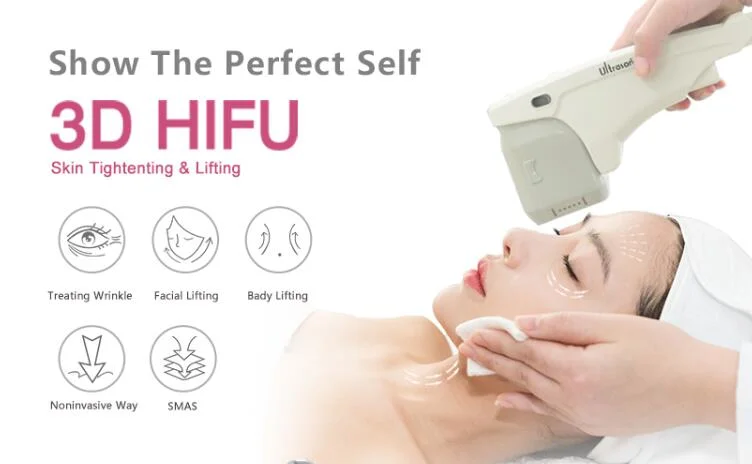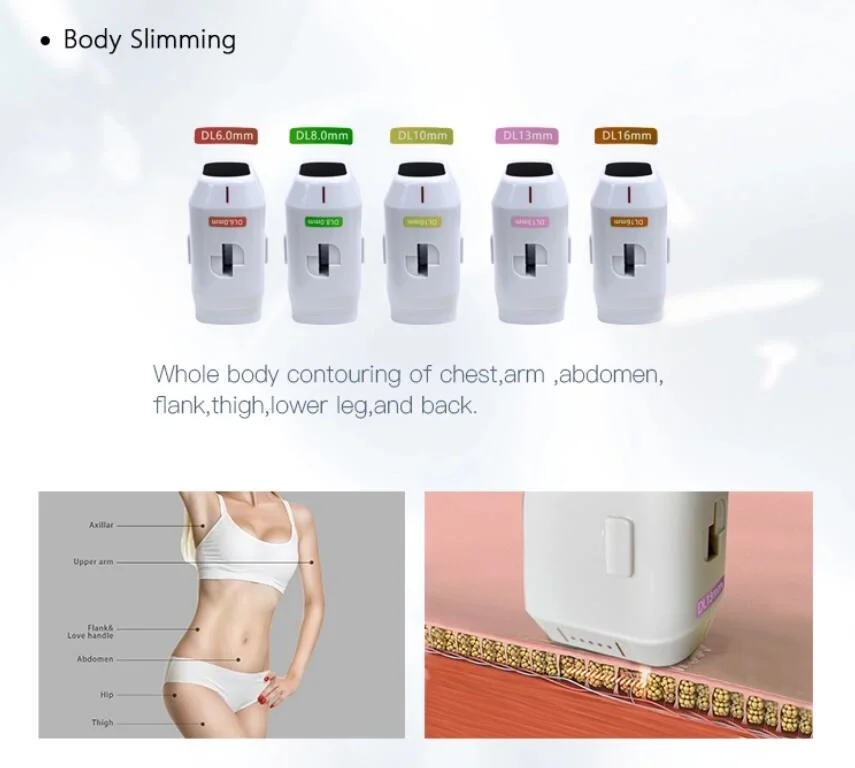 ONE: 1. MAX treatment area for one shoot (face & neck& body): length 25mm,width 10mm, depth 1.5mm & 3.0mm & 4.5mm & 6.0mm & 8.0mm & 10mm & 13mm & 16mm; User can adjust parameters as your demand. The width of one shoot is bigger than others, so it will not only save much treatment time with the same area , but also make energy shooting on the skin more uniformly and lead to better result.
2. It adopts the most advanced high technology, accurately working on various skin depths according to the skin condition equipped with eight cartridges. The energy passes the surface of the skin and there is no injury absolutely. Meanwhile, each cartridge works on the skin conforms to the setting depth, ensures the customer to feel non-pain and comfortable.
3. It has heat effect on dermal collagen and collagen fibers as well as thermal stimulus on fat layer and SMAS, which result is better than the Thermage.
4. It is easy and convenient for operation, and no consumable items are required, which greatly saves the treatment cost.
5. Tightening and sculpting effect is obvious after one treatment. It can be maintained at least 12 to 24 months after the first treatment and realize negative growth of skin age once a year.
6. The normal life and work will not be influenced and you make up right after the treatment.
TWO: Humanized Software:Easy storage for cartridges.Max 11 lines of shots in one time.
Special Design:Each cartridge lifespan is 20000 shots.Automatically recognize working cartridge.Adjustable line spacing, dot spacing, lines and power.
OEM Choice:Portable design, easy carry and move.Unique design for distributors.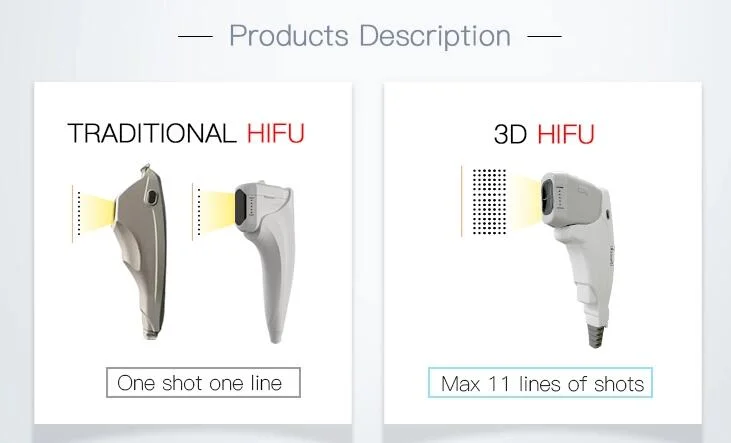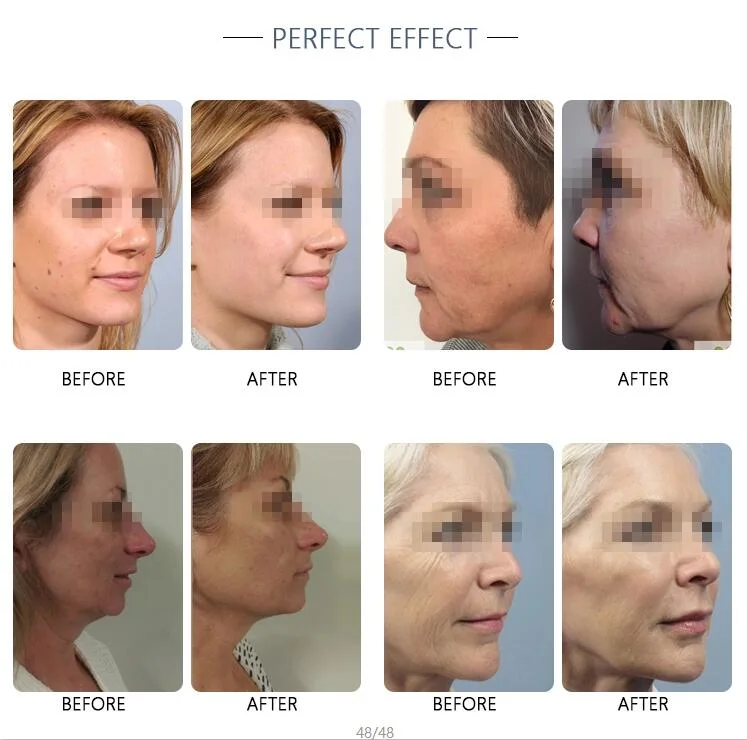 HIFU stands for High Intensity Focus Ultrasound, it's the latest non-invasive technology for facial lifting, skin tightening and body body sculpting. HIFU directly delivers the ultrasound energy to skin and subcutaneous tissue that can stimulate and renew the skin's collagen and thus consequently improving the texture and reducing sagging of the skin.
It precisely achieves the results of a facelift or a body lifts without any invasive surgery or injections moreover an added bonus of this procedure is that there is no downtime. And also it works equally well for people of all skin colors, in contrast to that of lasers and the intense pulse lights. The depth of High Intensity Focused Ultrasound is 1.5 to 16 mm in addition to the outside of the fibrous septum it can also apply to deeper SMAS layer. SMAS layer is important lifting of lifting surgery treatment therefore HIFU greatly breaks through the previous limitations it is the first machine that non-invasive treat SMAS.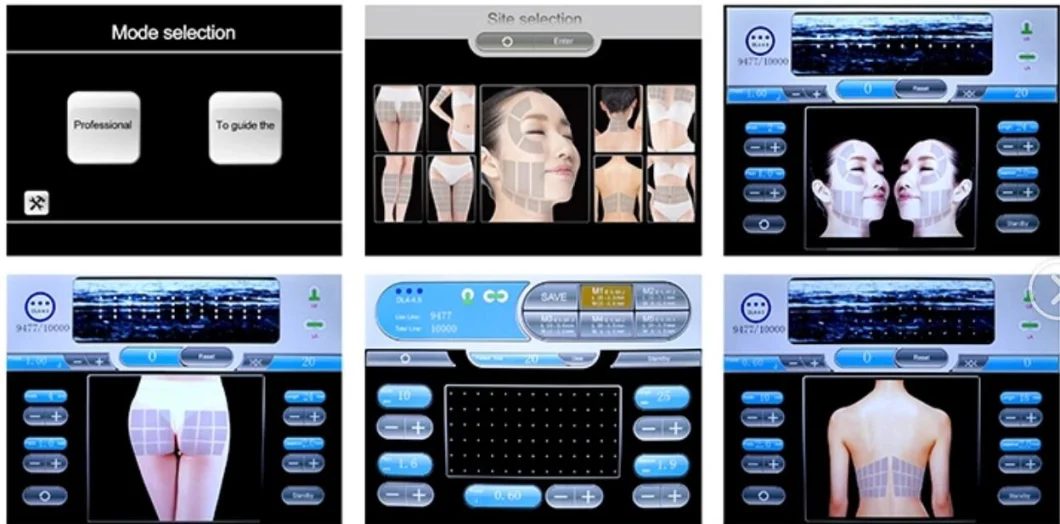 Our Services
After service:
Considering the long distance between us with our clients,and in order to serve our clients much better,our company build a professional technology after service team.
Our technician will provide timely solution for any machine problem and prepare the documents for you within 24 hours. You can also contact us by phone,webcam,online chat etc..

Professional OEM ,ODM services
A) Print any color you want for your machine, make it be you and your client favourite .
B) Print your logo on the machine shell and add it into system as welcome interface . Make it exclusive in the world .
C) Add any language into machine system , according you and your client require .
D) Add the Remote Rental System into machine to do lease business .
E) Design exclusive machine shell for you , form your own brand in market .
F) Design new interface and system of machine , make it most convenient to you and your clients.
G) Develop newest technology to satisfy you and your client demand .