| | |
| --- | --- |
| wavelength | 1064nm 755nm 532nm |
| pulseduration | 500ps |
| spot size | 2~10mm2 |
| pulse energy | 500MJ/CM2 |
| cooling system | closed-off water circulation + air |
| power supply | 220v~230v/50HZ~60HZ 100v~110v/50HZ~60HZ |
| laser type | ND YAG: Picosecond laser |
| screen | 10 inch color touchscreen |
| Warranty | 12 Months |
| treatment time | 10min~20min |
Theory
The picosecond laser machine utilizing the explosive effect of the ND:YAG LASER, the laser permeates the epidermis into the dermis and takes effect on pigment mass and is absorbed by pigment. Since the laser pulses is extremely short in nanosecond and comes with super high energy, the pigment mass would swell quickly and break into very fine pieces, which will be eliminated through metabolism. In the case, the pigment become lighter gradually and finally disappear.

Application
1. Remove black, blue, coffee, brown and all kinds of tattoo
2. Pigmentation formed by pathological changes of pigment skin and mixed colour, dermis spot, fleck, black nevus, age pigment, birthmark and Nevus of Ota;
3. Remove all kinds of embroider eyebrow, embroider lip, soak lip, embroider eye line and lip line.
4. Carbon peeling: skin rejuvenation&whitening pores removal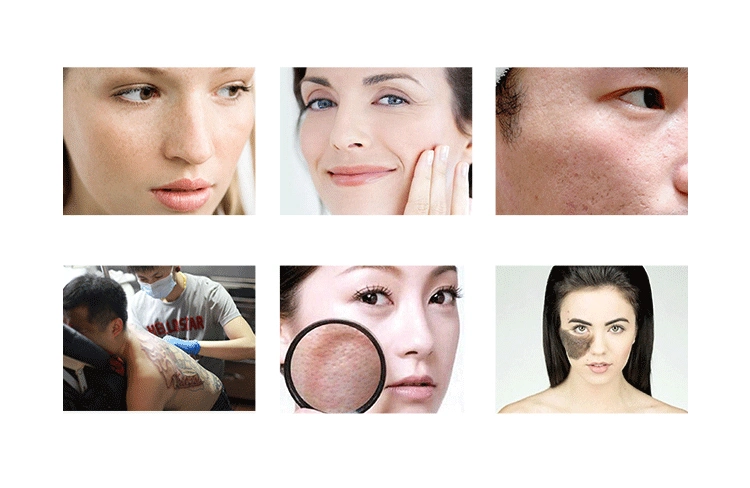 Company Information
We have set up a set of efficient and reliable system for aesthetic and med supply, specially cellulite reduction and body shaping solution, we provide competitive and innovative quality product as well as high standard certification, such as TUV MedCE which is unique company achieved on Slimming Area In China. We are investing more on future home-use slimming and skin tightening machine for everybody.
We give 24/7 after sales service to ensure our customer a comfortable operating sensation. And recently set our oversea after-sales service centre in US and Puerto Rico.
Zhengzhou PZ laser slim technology Co., Ltd owns the unique PZ LASER, PZ SLIMMING and PZ AURORA Brand name, our clients are all over the world and we aim to service more distributors in the slimming and beauty market in future.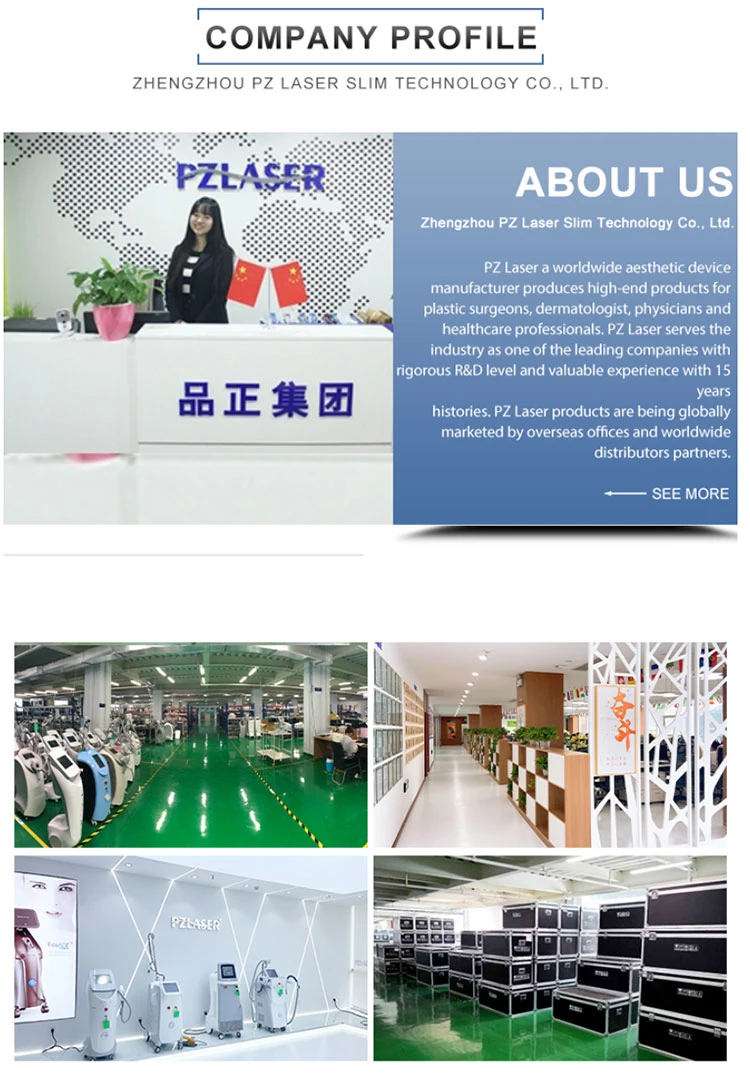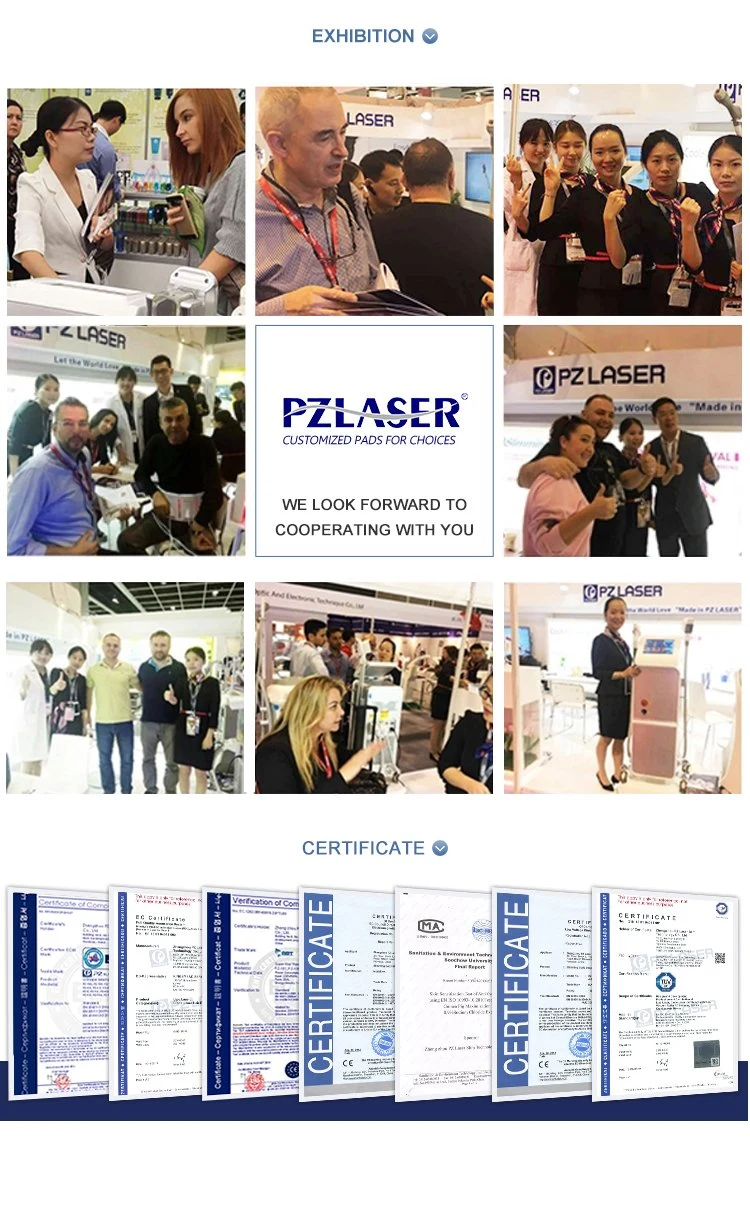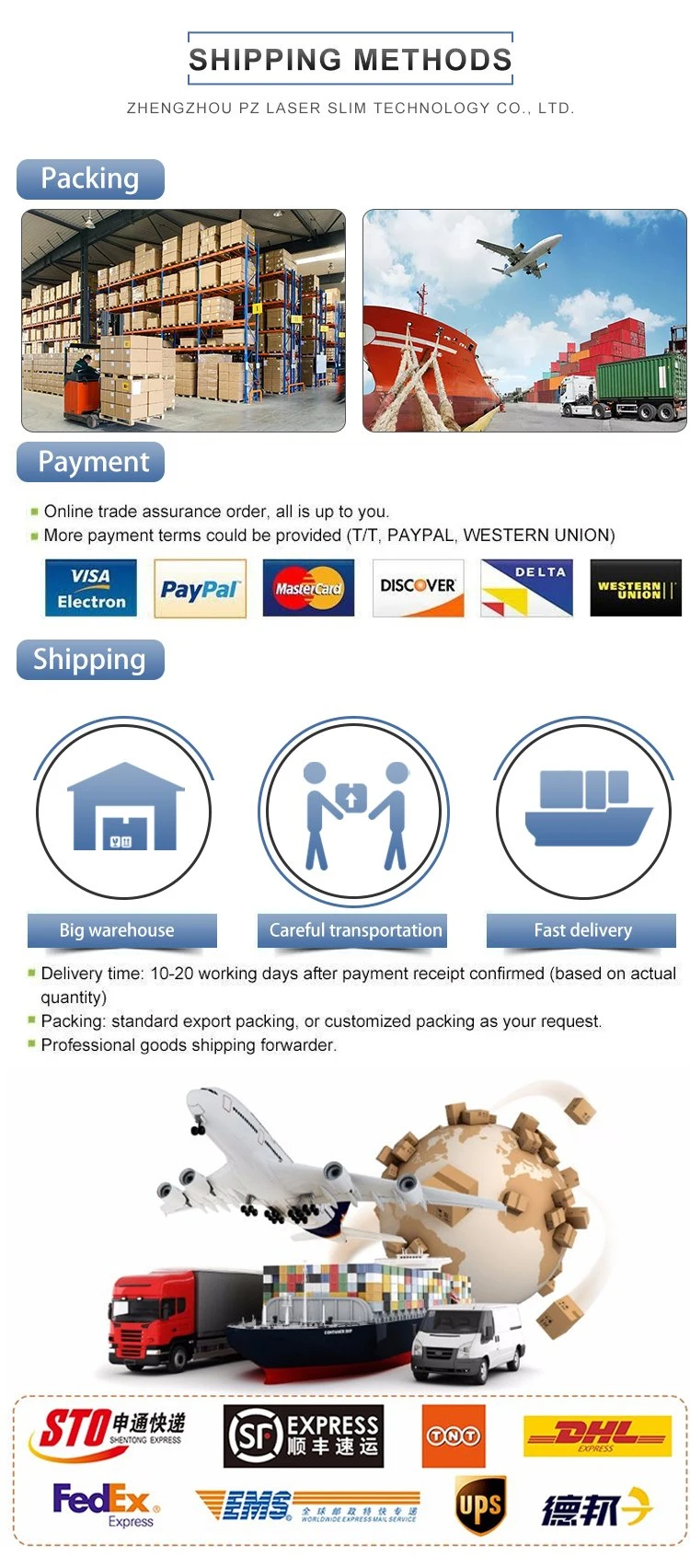 1. What's the difference between Picosecond and Traditional Nanosecond technology?
Traditional nanosecond lasers predominantly rely on photothermal action, delivering heat to the pigment and surrounding tissue.
Picosecond laser uses PressureWave? Technology to shatter targets into tiny particles that are easily eliminated by the body.

2. How will the skin react to a Pico-sure treatment?
Immediately after treatment a slight whitening or "frosting" of the skin will be seen,however that will subside after the treatment is complete.
Other observable effects include mild swelling and redness.During the first hour or two after treatment, the skin may feel sunburned, and it will appear slightly pink or red. Make-up can be wear to reduce the sunburned appearance. The redness will quickly subside and skin will be clearer, brighter almost immediately.

3. How exactly does the laser break up the tattoo ink?
Specific light wavelengths generated by the tattoo removal laser are absorbed by the ink in the unwanted tattoo. This absorption of light results in your tattoo heating up in a split fraction of a second which causes the ink to be shattered into tiny little pieces. These tiny ink fragments are easily flushed away by your body's lymphatic system, comparable to how your immune system flushes out germs and bacteria.