LED Phototherapy PDT Light Beauty Machine HF-508L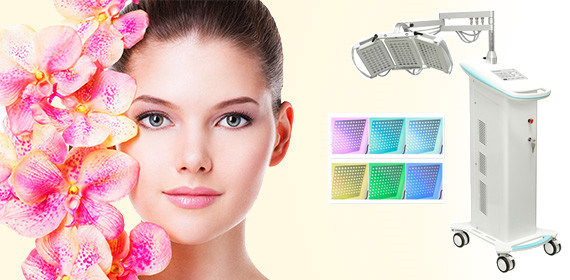 LED Phototherapy PDT Light Beauty Machine HF-508L

LED red light: Can be fully absorbed by fiber cells, enhance cell viability, repair damaged cells, promotes collagen production and elasticity, smooth the skin. Simultaneously, good treatment results can also be obtained in removing pigmentation and reducing sun damage.
LED blue light: When LED blue light illuminates acne, it can effectively apply almost all of its energy to the target, P. acnes. Eliminating P. acnes by stimulating porphyrins in the skin enzyme and release a large amount of singlet reactive oxygen species, thereby removing inflammation and acne. In addition, blue light can also inhibit the secretion of exuberant sebaceous glands and balance skin oil secretion. Not only can effectively remove acne, but also improve the problem of large pores.
LED green light: Natural and soft light color has the effect of neutralizing and calming nerves, can improve anxiety or depression. It can regulate the function of skin glands, effectively clear the lymphatics to remove edema, improve oily skin, acne and so on.
LED yellow light: It has an active effect of accelerating blood circulation, activating cells, and stimulating cell excitability; it can promote collagen synthesis, enhance collagen fibers and elastic fibers of the skin, and terminate and stop the redness of the skin.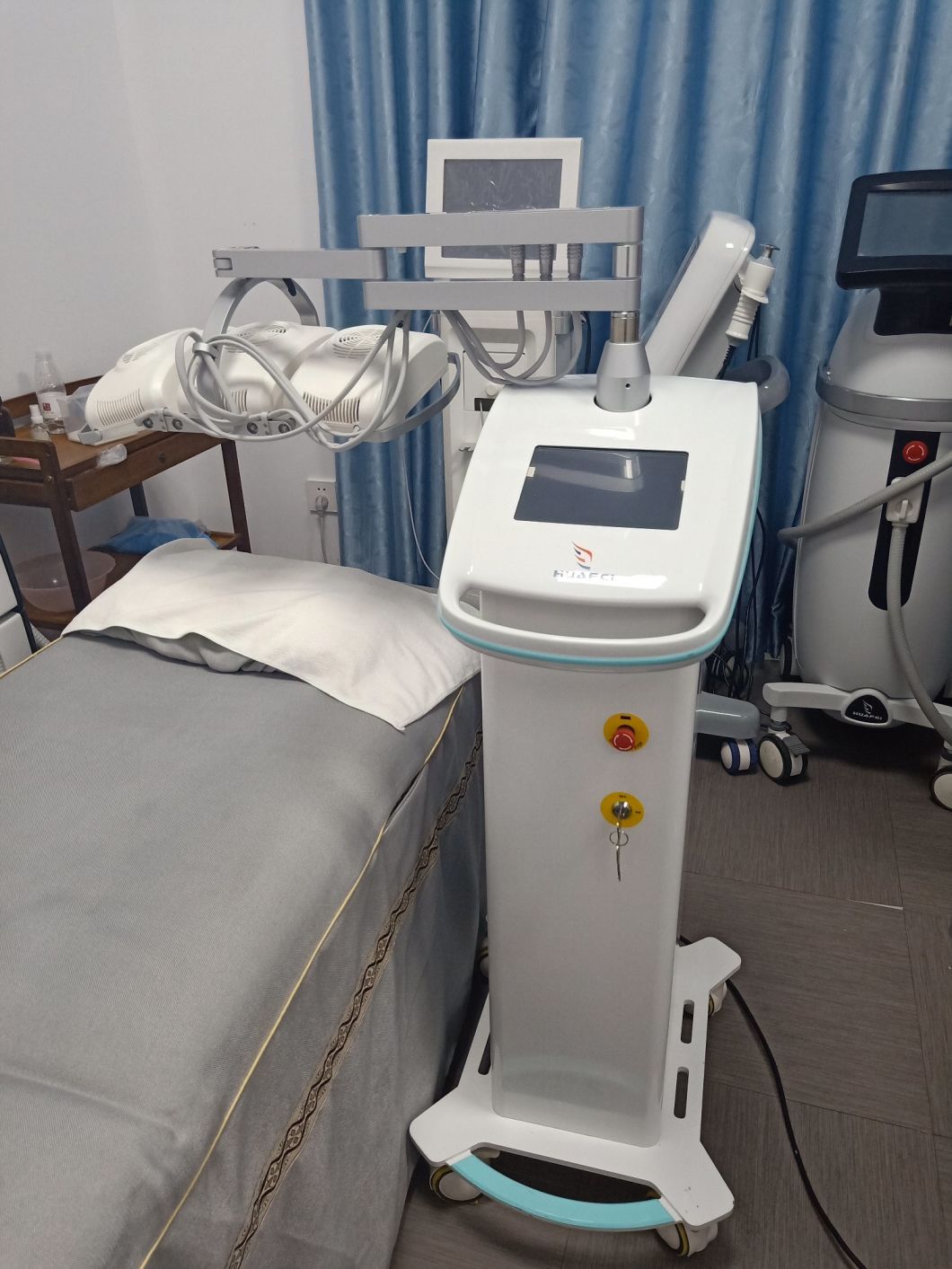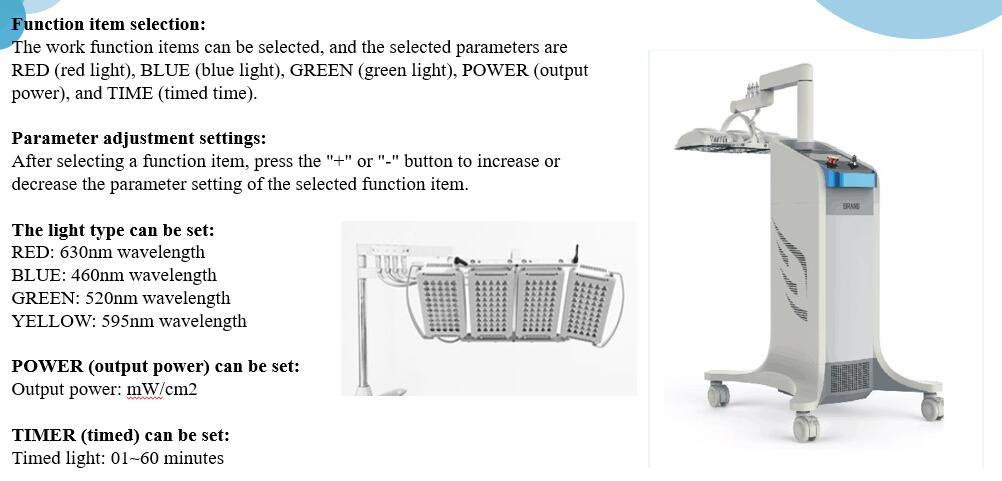 System Characteristics:

1. LED SYSTEM is a phototherapy machine which professional focuses on increase skin tissue synthesis of collagen and elastin fibres, to produce healthier, faster healing, younger looking and glowing skin.
2. LED technology that generates photons at different frequencies to penetrate into deeper layers of tissue. Different wavelengths (colors blue, green, red) of light will have different effects on the skin.
3. LED SYSTEM with Multi functions which is recommended for improving oily skin, removing marks and excess pigmentation, diminishing wrinkles, skin flaccidity, expression lines and orange-peel skin, for firming skin, treating localised adiposity and for whitening teeth.
Treatment Range:

1. Remove wrinkles, and pigments on facial skin
2. Skin Rejuvenation and anti-aging
3. Recovery of injured skin:
4. Smooth Lymph and Eliminate Edema.
5. Improve oily skin, to reduce the chances of getting acne.
6. Reducing cellulite
7. Body contouring
8. Teeth whitening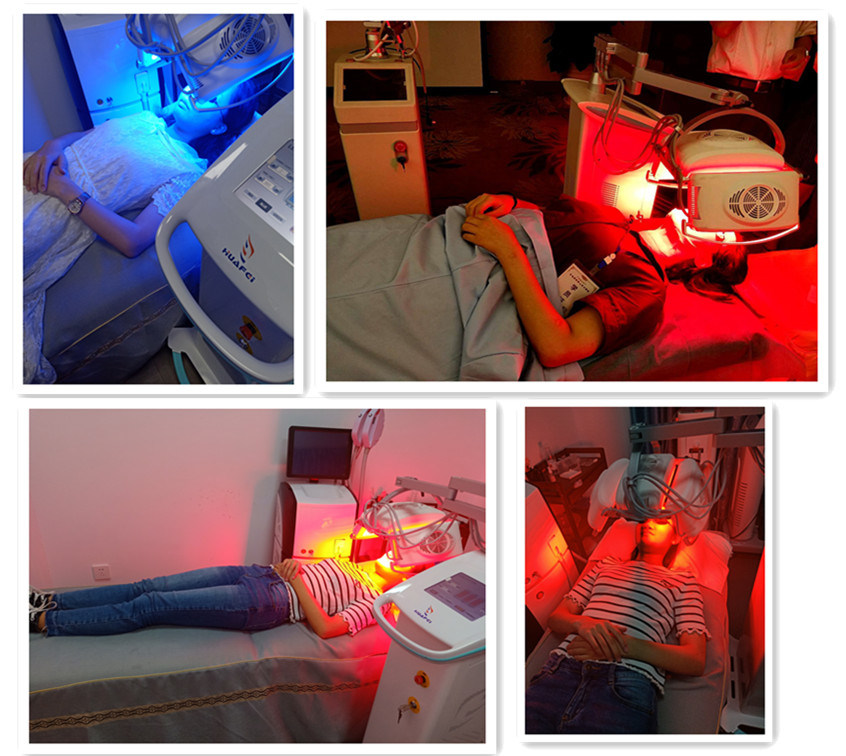 Specifications:
LED Dominant Wavelength

RED: 625nm

GREEN: 530nm

BLUE: 470nm

Maximum Output

RED: 200W

GREEN: 200W

BLUE: 200W

Cooling Method

Air Cooling

Screen

7 Inch LCD Color Touch Screen

Input Power

750W

Power Supply

AC110V/8A/60Hz AC220V/4A/50Hz

Weight

35Kg

Company
GuangZhou HuaFei TongDa Technology Co., Ltd. as a professional manufacturer of medical and aesthetic equipment,we focus on R&D, manufacture, marketing, and servicing in beauty line more than 17 years. Our products cover IPL Skin Rejuvenation & Hair Removal Beauty Equipment,Oxygen Generator Beauty Equipment, ND: YAG Laser Tattoo Removal, Diode Laser Hair Removal , CO2 Fractional Laser , RF Series and so on.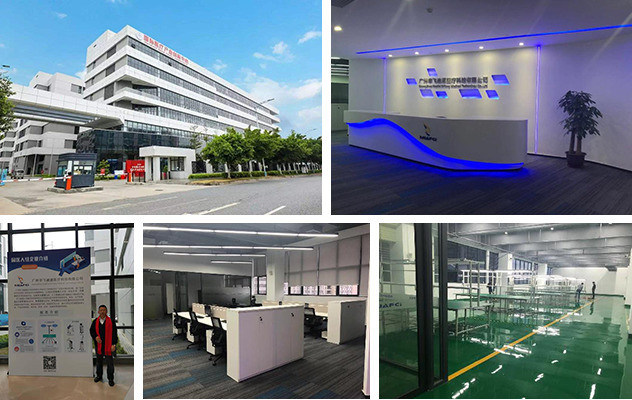 CERTIFICATION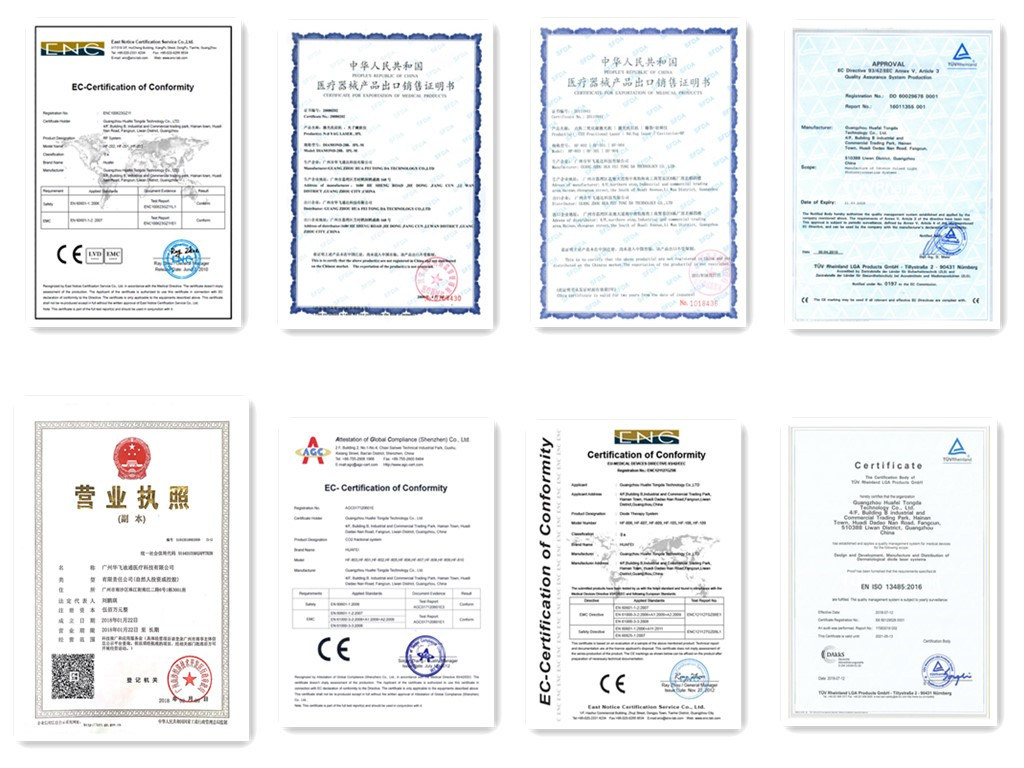 GLOBAL EXHIBITION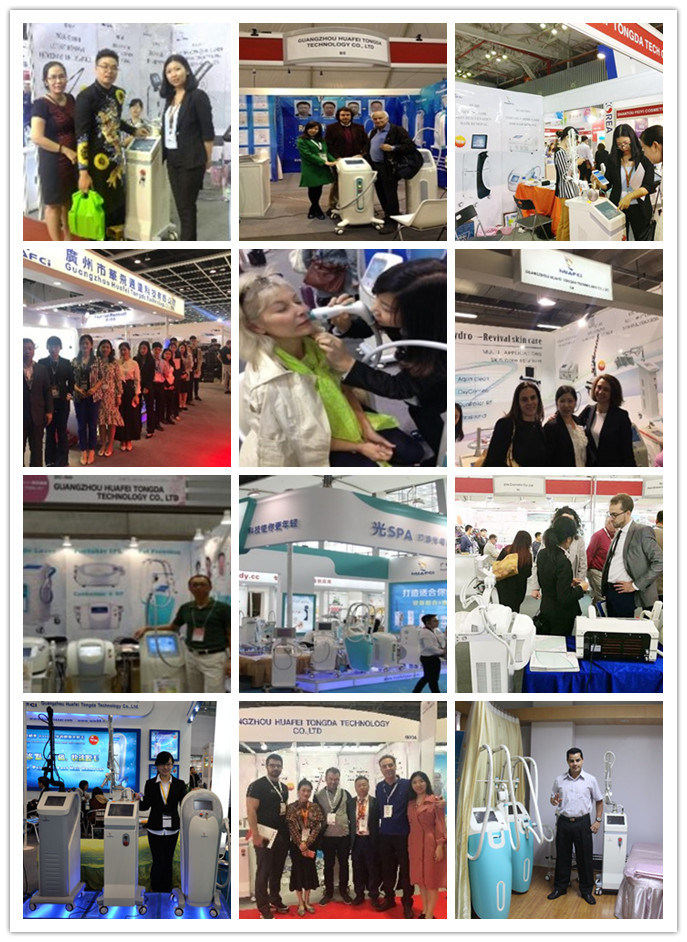 PACKAGE & DELIVERY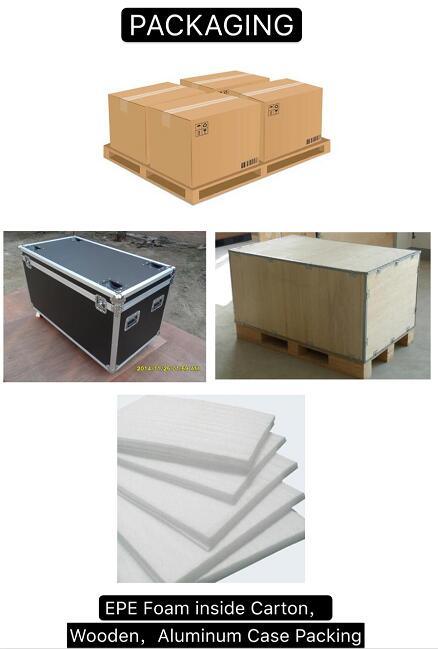 After sale service:

1 years free warranty and lifetime maintenance.

We specialize in designing, producing and selling IPL, e-light, RF, laser, vacuum, cryolipolysis, cavitation and oxygen and other beauty machine.

Our company was founded in 2001 and we have agents both at home and abroad now.

We are looking forward to your cooperation!