Pdt beauty machine led light therapy machine
Brand Name: Lumsail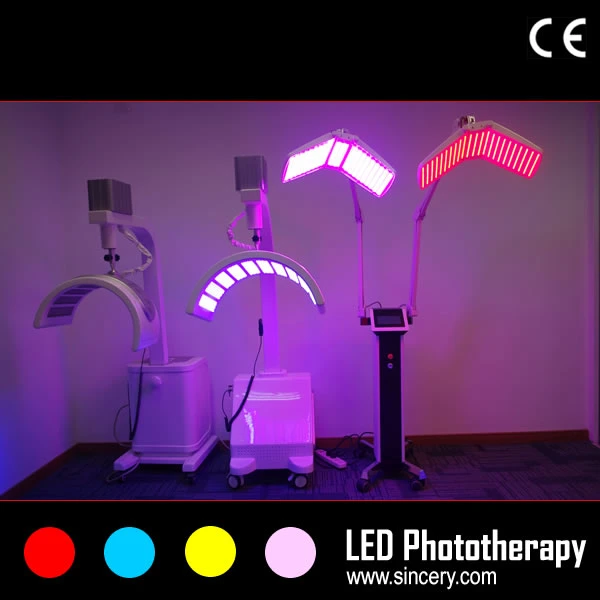 The evolution of therapeutic light-emitting diodes (LEDs), plus the development of super luminescent LEDs with extremely narrow bandwidths, has offered the aesthetic dermatologist a new and exciting tool. The LED light stimulating them into immediately creating more ATP (cellular energy) and increasing DHA and RNA activity, which help to replenish natural nutrients, restore cell activity, and promote skin health.
Lumsail LED Phototherapy
The BS-LED3F is an innovative phototherapy system, which absorbs the latest LED technology and rich functions to provide the possibility to apply multiple treatments with this single equipment. BS-LED3F provides as many as four kinds of light in certain spectrum, targeting at wrinkle removal, skin complexion improvement, stretch mark reduce, acne treatment, hair loss treatment, and PDT treatment, etc.
Lumsail LED Phototherapy
Another innovation is the BS-LED3F provides two separate LED head, which can be controlled together or separately. This provides the extra option for applying treatment on same client to strengthen the treatment effect, or on different body areas to improve treatment efficiency, or applying treatment on two clients at the same time.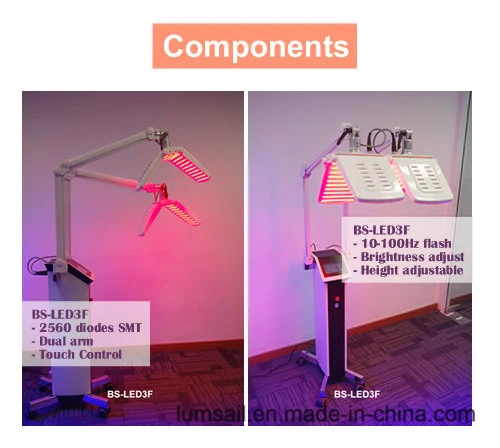 Application
Lumsail LED Phototherapy
- Minimizes wrinkles and fine lines on facial skin or body skin, as crow's feet, stretch mark, pregnant lines
- Heals blemishes and irregular pigmentation
- Sun damaged skin and reduces brown age-spot
- Improve skin complexion, and anti-aging as shrinking skin pores
- Acne treatment, acne scar treatment
- Skin injury recovery, anti-inflammation, tissue repair and swelling treatment
- Hair loss treatment for restoration
- Speed up metabolism and blood circulation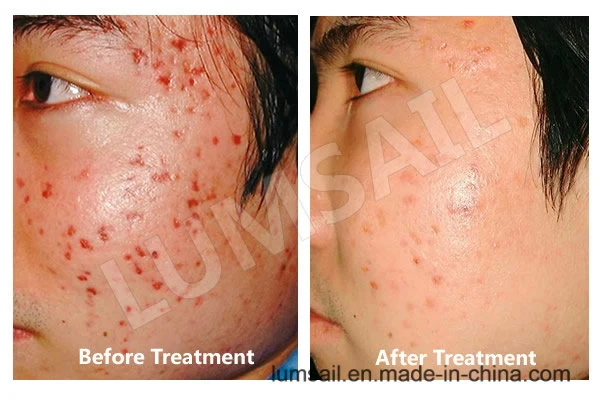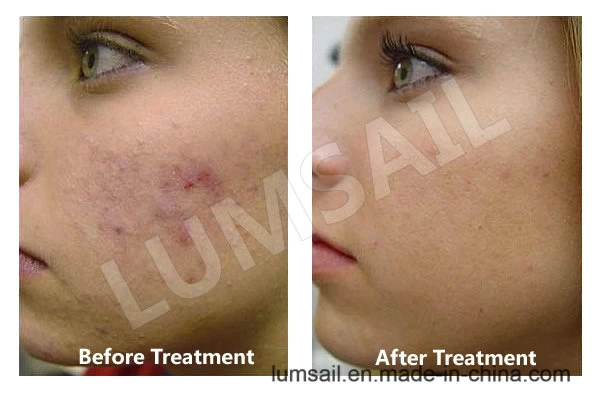 Lumsail LED Photothera
Red light function
Lumsail LED Phototherapy
Anti ageing, stimulate collagen production hence reduces fine wrinkle lines,
rejuvenating, increasing blood flow and anti-inflammatory,
photodynamic therapy and photo modulation therapy
Yellow light
Lumsail LED Phototherapy
590nm specific yellow irradiated skin, accelerate blood circulation,
activate cells, stimulate active role in cell excitability;
promote collagen synthesis.

Blue light function
Lumsail LED Phototherapy
Purifying, antibacterial, especially for acne treatment, problematic and
oily skin treatment and cell activation
Infrared (940nm)
Lumsail LED Phototherapy
Infrared LEDS are used for improving the process of
metabolism and blood circulation and anti-inflammation.
Specification
Light Source

High energy LED with scattering < 5 degrees

LED Head

2 head

Total LED Bulb Number

2560

LED Spectrum

Red (620nm - 625nm)

Blue (455nm - 465nm)

Yellow (585nm - 595nm)

Infrared (935-945nm)

Radiation Energy

Max to 75J/cm2 per head

Radiation mode

Continuous or Pulse

Control panel

Full size colorful touch screen

Weight

42Kg

Dimension

175 x 40 x 55 cm (foldable)

Working Environment

10 - 28°C 30~80%RH,500~1060hPa

Power Specification

AC220V/50Hz, 16A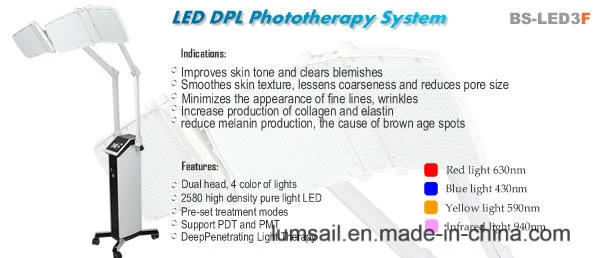 Frequently Asked Questions:
Lumsail LED Phototherapy
Q: Delivery time?
A: Commonly 1 - 2 business days. If during public holiday it will be extended.
Q: Warranty period?
A: We provide 12 months warranty, and flexible warranty extension policies. Please consult with our people for details.
Q: What kind of payment term is accepted?
A: Bank wire transfer and western union
Q: Do you combine shipping?
A: We will combine when possible and discount shipping when possible per your request.
Q: How about packing?
A: Standard packing suitable for sea or air shippment
Factory and certificate photos:
Lumsail LED Phototherapy
More questions, please feel free to contact Cherry.