Professional 2019 New Beauty Equipment 808nm Diode Laser Hair Removal Beauty Machine
(If you need to purchase one, please contact the sales)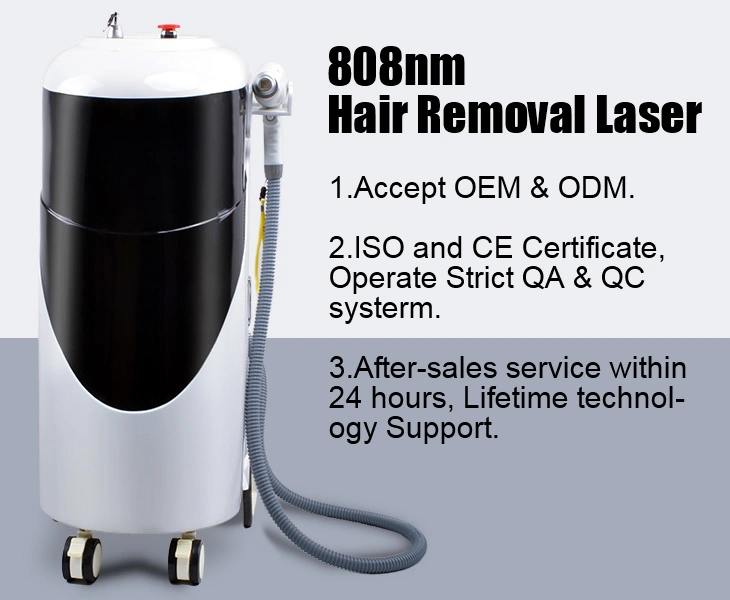 Theory of 808 hair removal
808 freezing point is based on selective solar-thermal dynamics, through adjusting the wavelength, energy and pulse width of the laser through the skin to the hair root hair follicles, the heat energy is absorbed and break down the follicle tissue, making hair regeneration.The system of quick freezing point hair removal apply for refrigeration protection,It can make the temperature up to -5ºC,It solves a lot difficulties.At the same time , it is safe, quick and permanent technology.
Use and Indications
808nm Diode laser hair removal system used for hair removal and hair permanently reduce.This system can be used for all types of skin(Expected I-VI skin),including sunburn skin.
Hair removal process based on the selective principle of field.The method including destroy hair regeneration mechanism,by moving the hair follicle temperature rise to a high enough to destroy the germainal cells,but will not damage skin and surrounding tissue.Refers to the division,germinal cell differentiation of the cells that make up the hair follicles.After the laser effect, consumed by phagocytes out these cells in vitro.

808nm Diode laser hair removal system unique cooling technology,so that you can directly into the hair roots,laser cooling at the same time protect the skin surrounding tissue,improve the patient's comfort.
Diode laser uses 808nm wavelength is applicable to:remove unwanted hair,and the effect is stable,long-term or permanent.

Parameter
Light Source

Diode laser

Wavelength

808nm

Power

2000W

Output Energy

0-120J/cm2

Output Energy

0-120J/cm2

Pulse Duration

5-1500ms adjustable

Spot size

10*10mm
20*10mm

Pulse frequency

1-10HZ

Cooling system

Thermal electric cooling + water cooling+ Air cooling




Crystal temperature

-5-5°C

LCD screen

10.0 inch 24 color multi color touch screen

Power requirement

AC220V/110V 50-60HZ

Training

Power line *1
Product details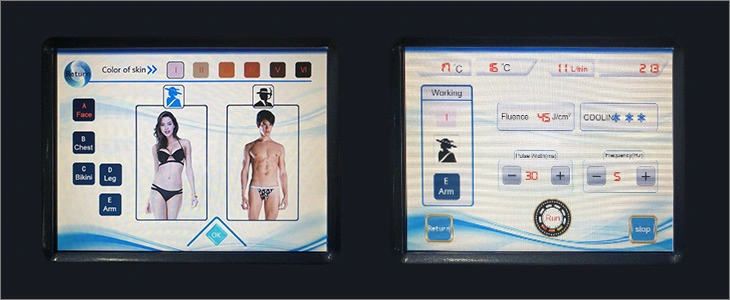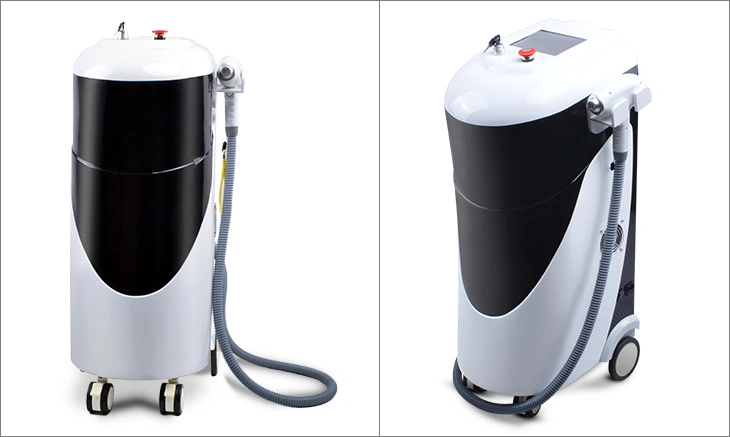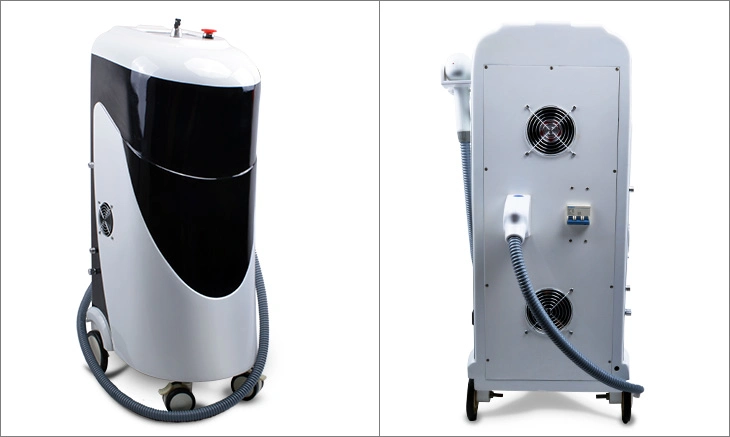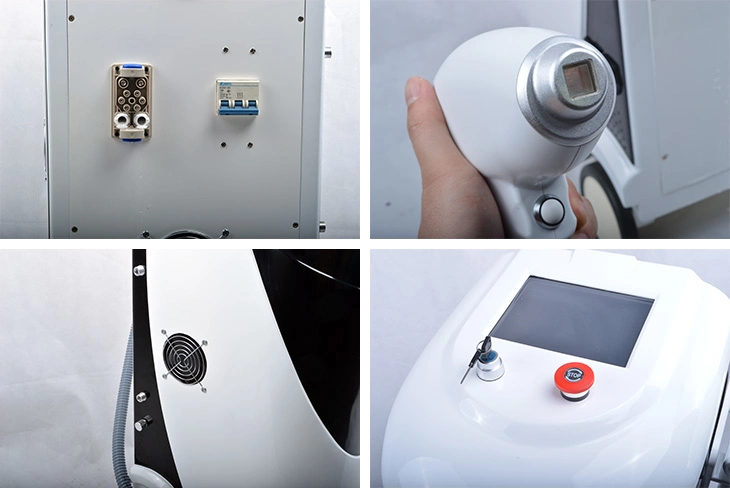 The range of application
1.The period of hair removal
Hair removal has 3 stages: growth, degradation, resting stage
It is best effect of treatment when the hair is growing.In the period of growth stage,The pigment in hair follicle will be absorbed completely.In that time, the follicle is weakest, the effect of hair removal is best.You will see the effect when you have 2 times treatment.Not only can remove the extra hair, but also it is applied for changing the shape of beard.


2.The process of hair removal first time
1.consulting
Can visit to our company, the beautician will make plan for you according to your specific situation.
2.Confirming the skin
The beautician will make a confirmation for your skin, the density of hair.
3.Painting cooling gel
Clear the hair, and paint the cooling gel.
4.shining
Customer should wear goggle, whole treatment only use 3 minutes.
5. cooling
Clear away the cooling gel, using cooling bag.
6.Calming down
Paint the beauty fluid, and protect the skin.
Advantages
1.808nm diode laser hair removal system uses the most advanced technology that penetrates ,More assured the mechanism performance, clinical results, safety.

2.High energy:no pigmentation, excellent treatment result can be expected at the first treatment and suitable to all types of hair.

3.Long laser width: Effective for the hair follicles produce heat accumulation, Permanent hair removal.

4.Safety:Almost no skin scattering, no harm to the skin and sweat glands, no scar, no any side-effect.

5.Quick:Squared big spot size could prompt the treatment speed, treatment speed and efficiency. Reduce treatment time for original 1/5.

6.Best thermostatic water cycle system guarantee semiconductor pump can't burn cavities due to overheating.

7.Self-checking and auto-protection mechanism to ensure the stability.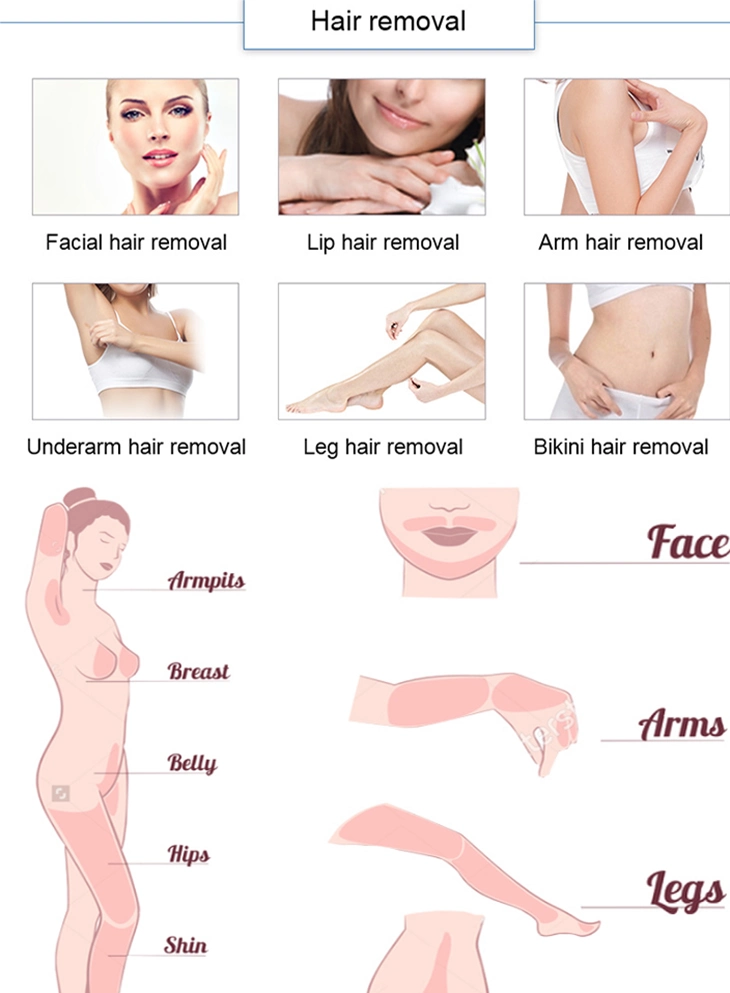 Delivery and Shipping
√ Delivery within 3-5 days off season, 5-7 days in busy season after payment
√ Shipping Way: DHL, UPS, TNT, FedEx etc. in door to door service by air



Our Services
One year warranty: if there any problem happens with machine, we will repair it free of charge
Convenient training: operation video is available,and we can provide the online training
OEM/ODM services: logo, language, interface can specially be designed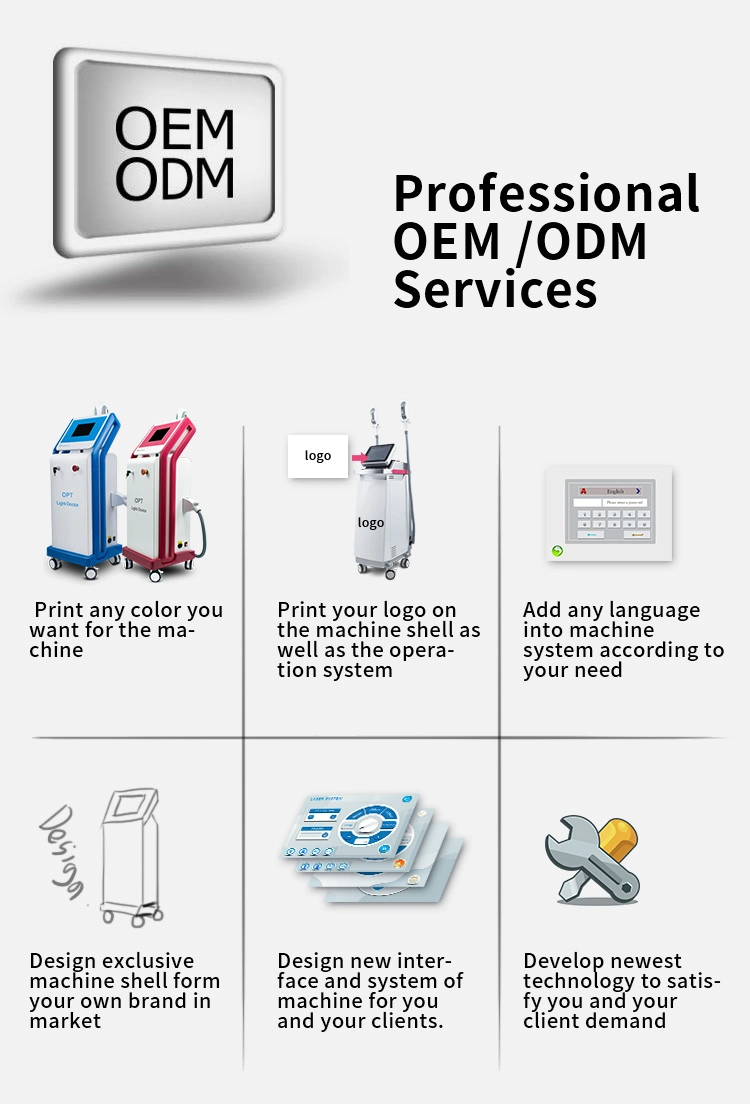 About us
We are specialized in Beauty and Medical Equipment with professional R&D department, Design &Production and Sales &Service team. Our machines are sold all over the world, and get good feedback .