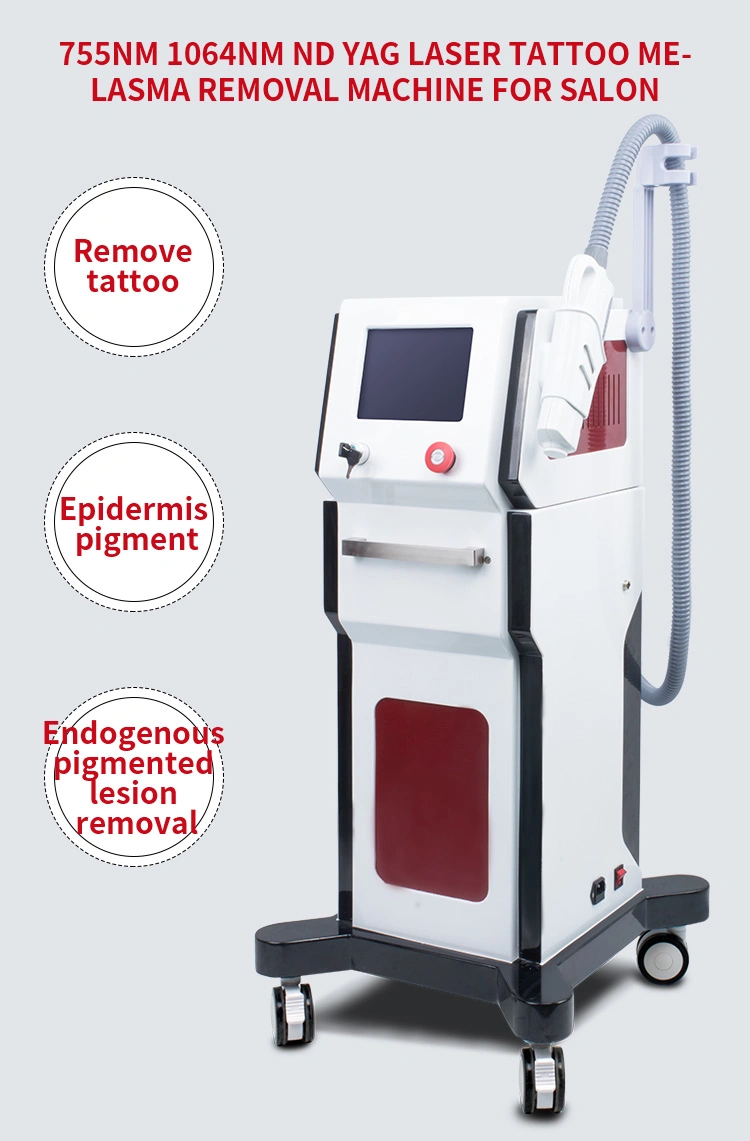 Working Theory
What is Nd:YAG laser?
1.Nd:YAG (neodymium-doped yttrium aluminium garnet) is a crystal that is used as a laser medium for solid-state lasers.
2.The triply ionised neodymium [Nd(III)] dopant (ie a substance added in minute amounts to another pure substance to alter its conductivity), typically replaces a small fraction of the yttrium ions in the host crystal structure, since the two ions are of similar size.
3. The neodymium ion provides the laser activity in the crystal.
Nd:YAG laser has a wave length of 1064 nm and has the capability to reach deeper layers of skin tissue than other types of lasers.
4. In Q-switched mode, Nd:YAG produces 2 wavelengths, one in the infrared range (1064 nm) and a second beam of 532 nm wavelength which is useful for superficial skin lesions. Q-switching refers to the technique of making the laser produce a high intensity beam in very short pulses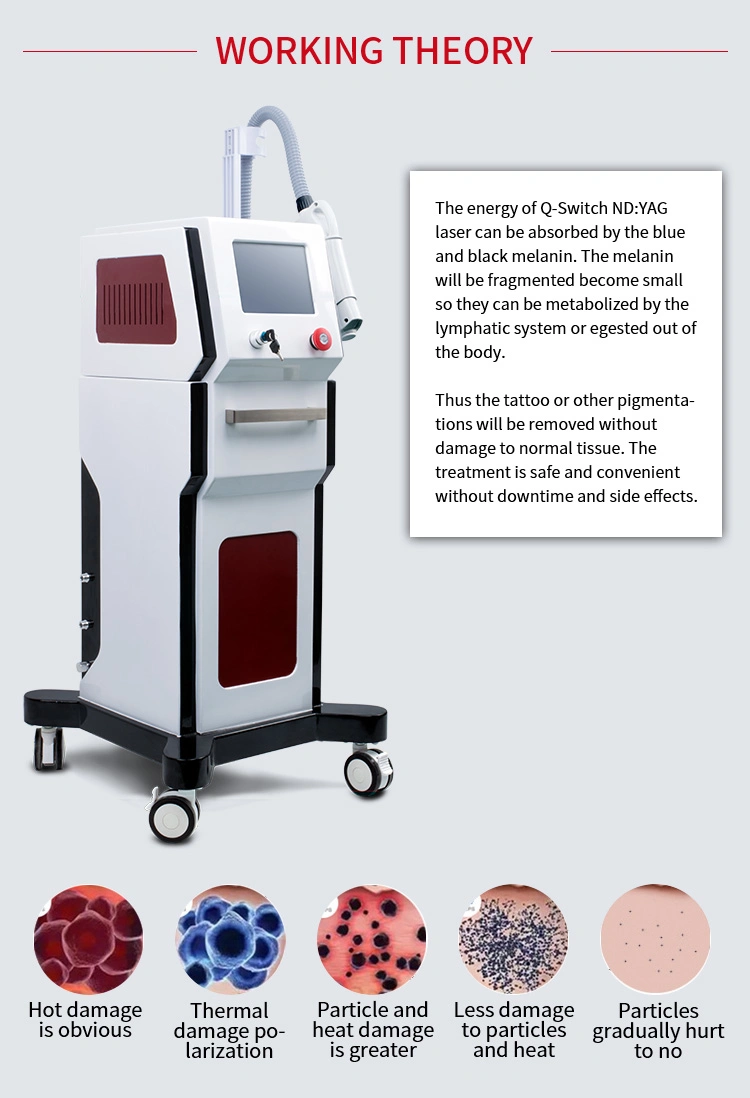 Parameter
| | |
| --- | --- |
| Type of laser | ND Yag laser/Q-switch |
| Aming Light | Red infrared light |
| Power | 2000w |
| Energy | 0-2000mj |
| Pulse width | ~10ns |
| Recurrence rate | 1-10HZ |
| Laser wavelength | 1064nm/532nm/1032nm |
| Laser Recurrence rate | 1-10Hz |
| Red infrared light | 1-8mm(continously adjustable) |
| Laser robs | yellow crystal rods |
| Cooling system | Water+Wind |
| Size | 52*52*120cm |
| Net weight | 30KG |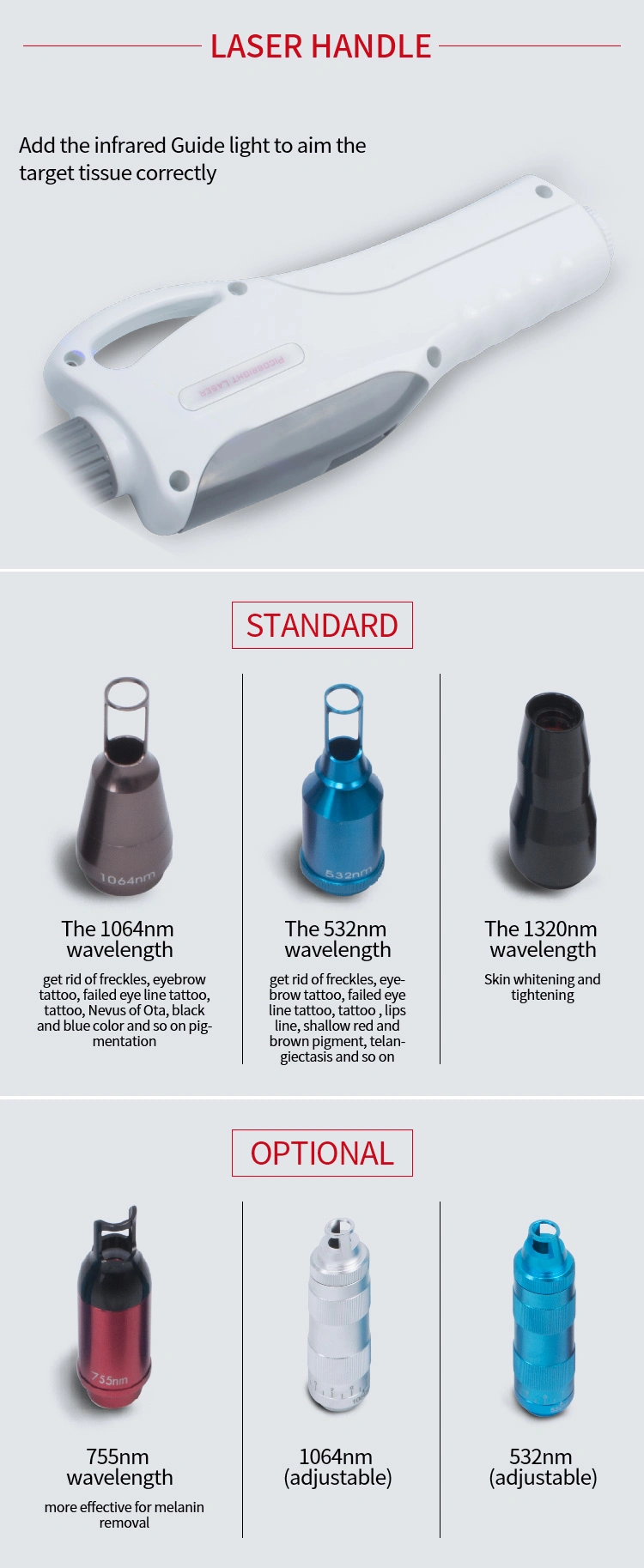 Function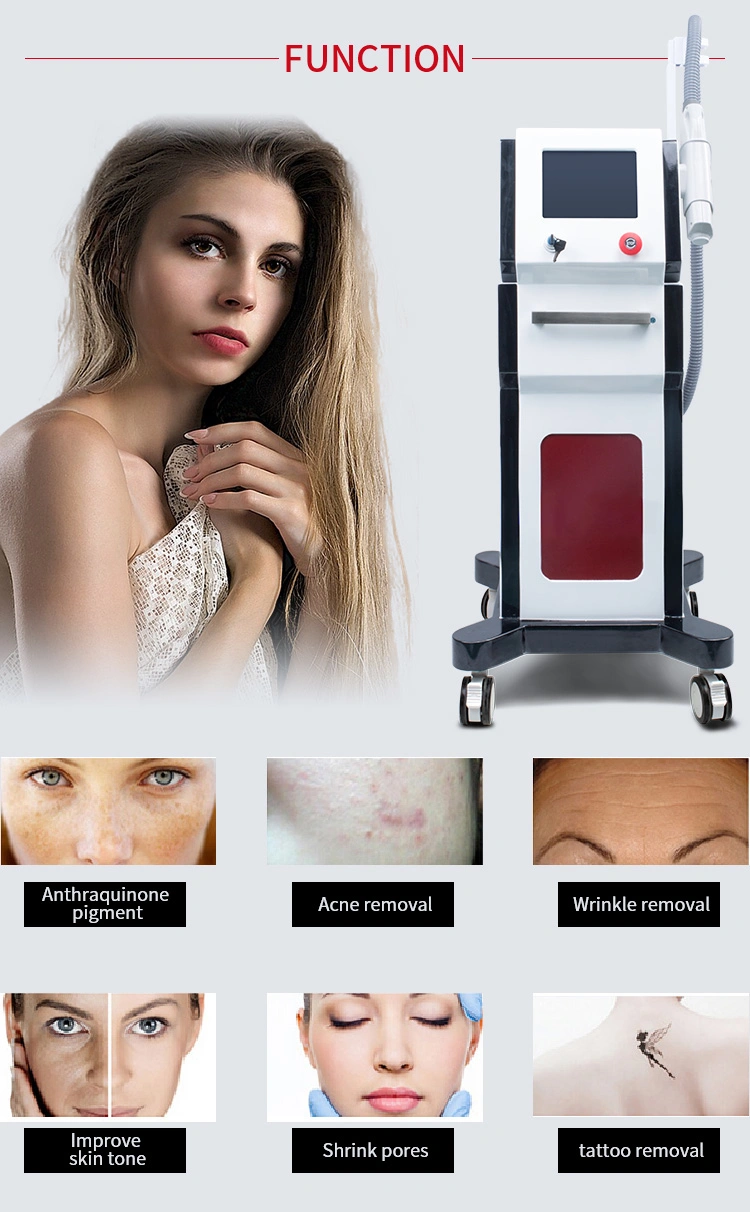 Application
1. Tattoo removal. Remove black, blue, brown and red tattoo pigments on eyebrow, eye line, lip line and other parts of body;
2. Remove birth mark, otas nevus and dermal speckle;
3. The 1320nm wavelength: Skin whitening and tightening.
4. The 1064nm wavelength: get rid of freckles, eyebrow tattoo, failed eye line tattoo, tattoo, Nevus of Ota, black and blue color and so on pigmentation;5. The 532nm wavelength: get rid of freckles, eyebrow tattoo, failed eye line tattoo, tattoo , lips line, shallow red and brown pigment, telangiectasis and so on.
Advantages
1. High energy,high power.
2. High frequency up to10HZ every fast shooting , save treatment time and effective
3. Yellow crystal robs handle
4. Red infrared light aming trament,safe and effective
5. Portable
6. CE Approved
7. New design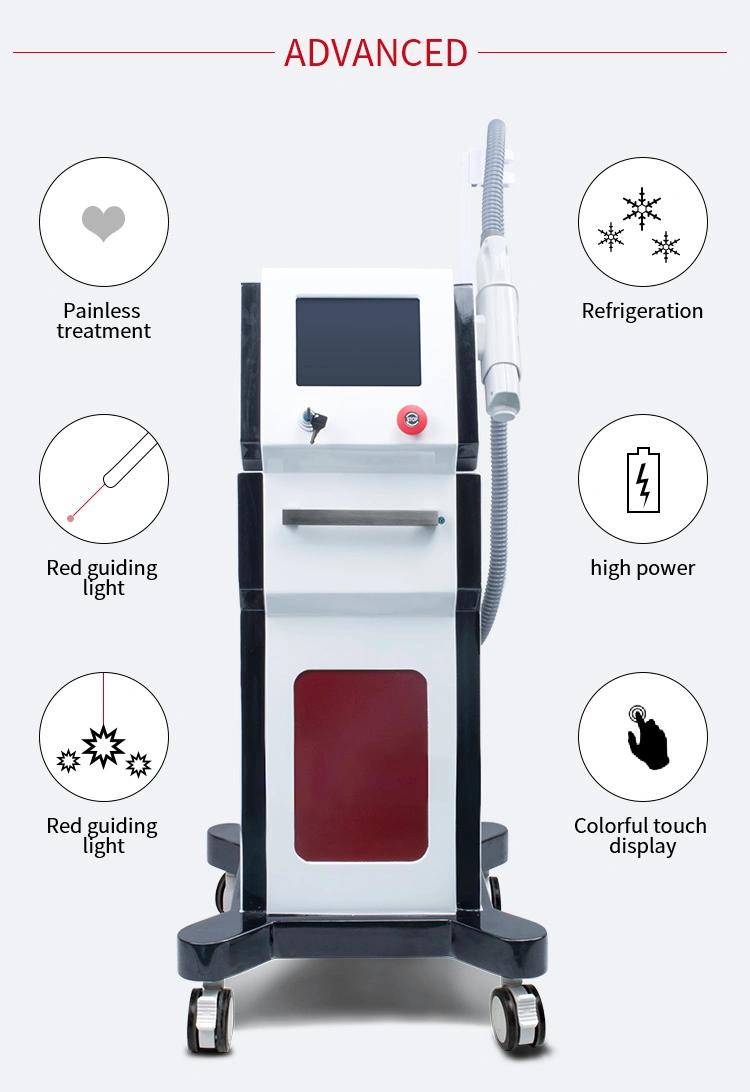 Display Machine





Delivery and Shipping
Delivery within 3-5 days off season, 5-7 days busy season after payment.
Shipping Way: DHL, UPS, TNT, FedEx etc express couriers' door to door service and by air cargo to some airport of your country.


After sale Services
One year warranty: if there any problem happens with machine, we will repair it free of charge
Convenient training: operation video is available,and we can provide the online training
OEM/ODM services: logo, language, interface can specially be designed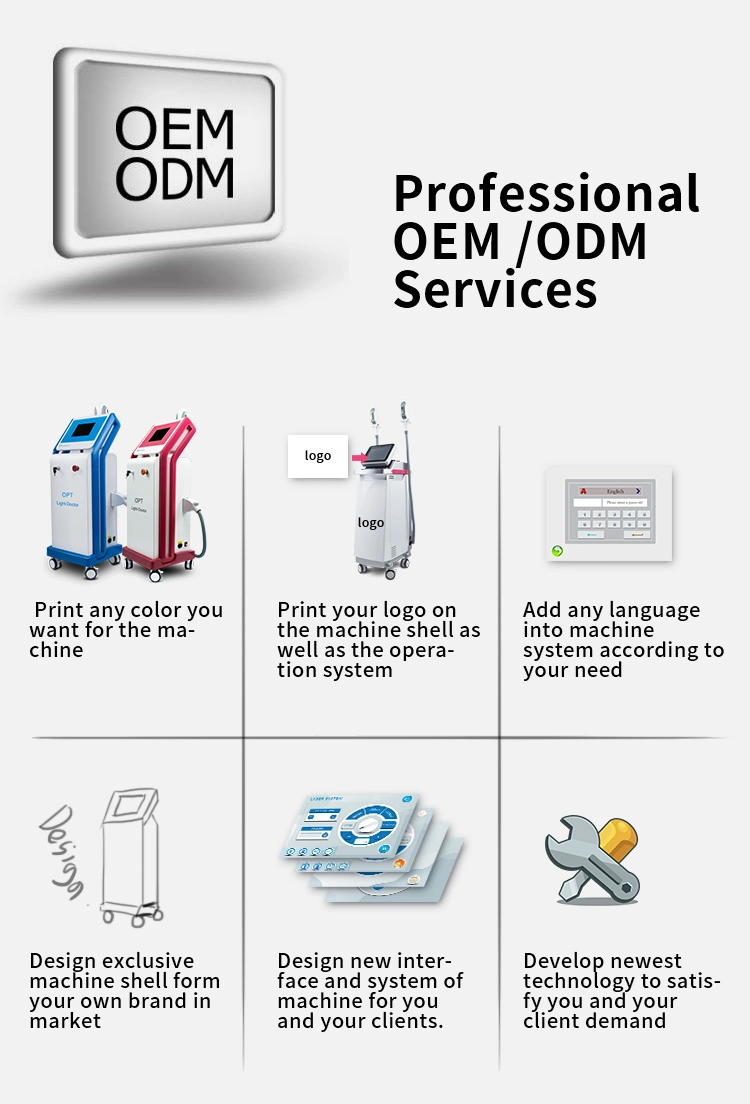 About us
Guangzhou Sume Beauty Equipment Factory, we are one of professional medical and optical beauty equipment manufacturer with professional R&D department, Design &Production and Sales &Service team, covering tune Q1064 & 532nm laser, passively Q400mj ( single pulse ) 1064 & 532nm laser, ultra pulse C02 fractional laser, 1064nm long pulse laser, IPL ( intense pulsed light ), RF ( Radio Frequency ), Elight, water, oxygen treatment, slimming ..Our machines are sold all over the world, and get good feedback.