Shockwave Device Anti Cellulite Treatment Machine Shockwave Therapy Cellulite And Body Reshaping beauty machine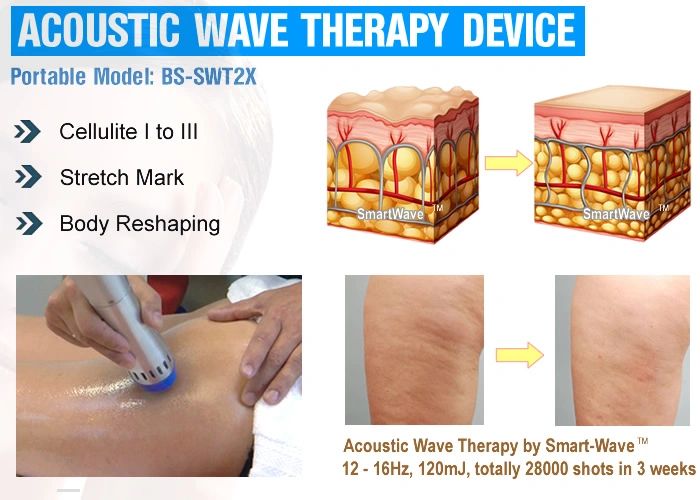 SmartWave Shock Wave Therapy Equipment
Shock Wave Therapy Equipment, also called Acoustic Wave Therapy Equipment, mainly for physical therapy treatment, sports injury and rehabitation treatment. Smartwave is a clinically-tested Radial Pulse Therapy (RPT) designed exclusively for the treatment of cellulite. The procedure relies on a system that transmits powerful sound waves into problem areas characterized by extreme flabbiness and dimpling. Although painless, theSmartwave pulses are powerful enough to break down the fat within the fibrous connective tissue, thereby expediting the extrusion of fatty acids into the blood for natural elimination.
The high energy radial shockwaves scientifically proved to have a large impact on collagen structure and the skin connective tissue, improving blood circulation.It stimulates collagen formation, while the skin becomes more elastic and its firmness is visible after only a few treatments.
Our smartwave also possible to significantly improve skin firmness, skin elasticity and collagen regeneration. Fat reduction, for example, after Cryo or injection is also enhanced by using our smartwave.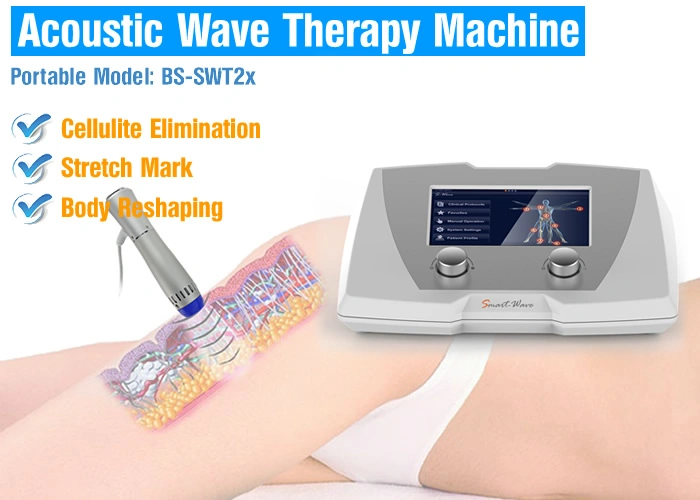 Indications:
Cellulite

Loose flabby skin, particularly on arms, legs and tummies

Post Pregnancy tummies

Stretch marks

Skin tightening and body slimming

Physiotherapy as pain treatment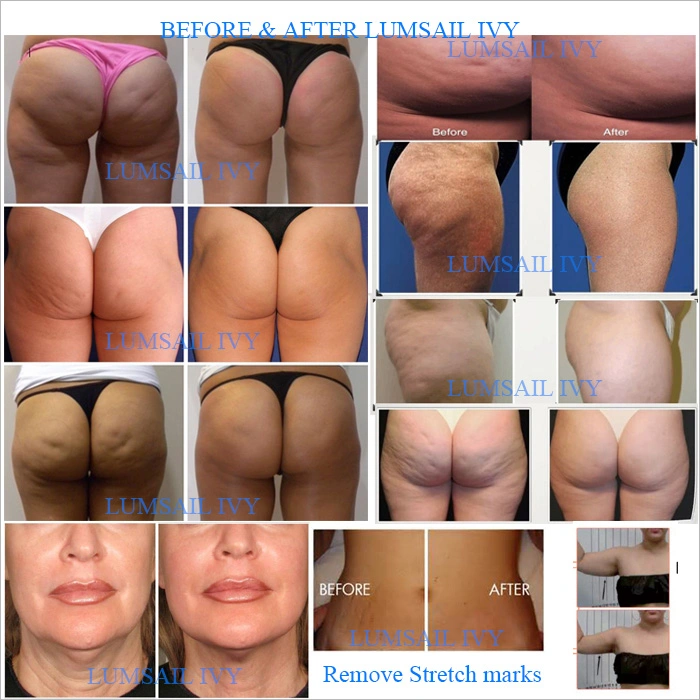 Scientifically Proven:
Extracorporeal shock wave therapy (ESWT) has been clinically investigated and applied in several medical fields with various degrees of success. High-intensity shock wave therapy is used for lithotripsy because of its focused mechanical destructive nature, and medium-intensity shock waves have been shown to have anti-inflammatory properties and are used for treating a wide array of orthopedic conditions, such as non-union fractures, tendonitis, and bursitis. In contrast, LI-ESWT has angiogenetic properties and is therefore used in the management of chronic wounds, peripheral neuropathy, and in cardiac neovascularization. As a result of these characteristics we initiated a series of experiments evaluating the effect of LI-ESWT on the cavernosal tissue of patients with vasculogenic ED.
Shockwave therapy has been scientifically proven….that's it is a FAST, SAFE and EFFECTIVE way to Purge Pain.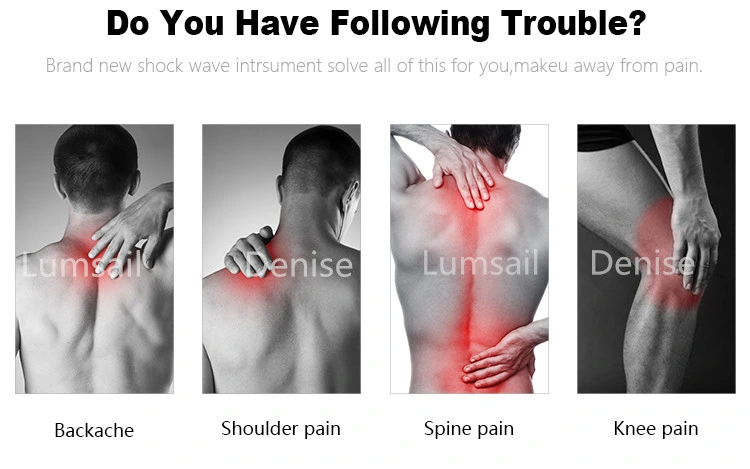 Benefits of Shockwave Therapy:
Specifically, shockwave therapy is a non surgical treatment with no side effects. It accelerates the healing of soft tissue problems and is endorsed by leading Orthopedic Surgeons.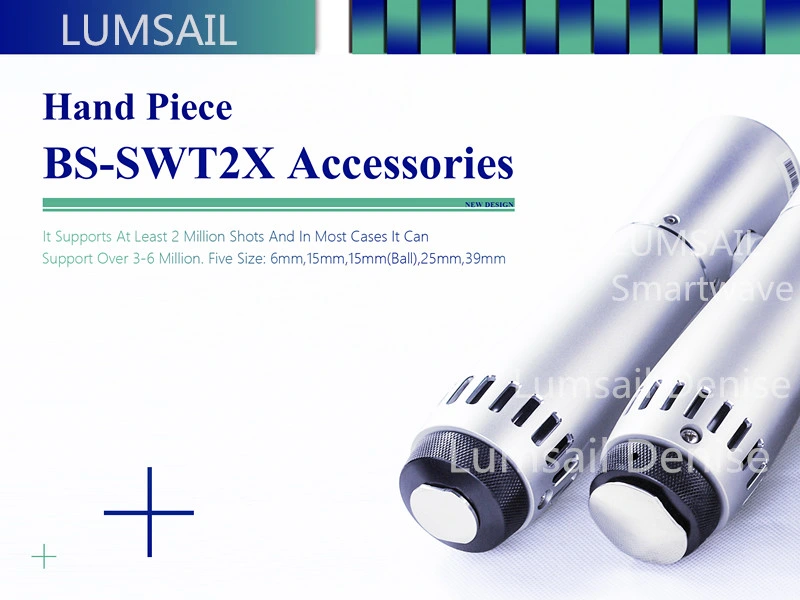 Conditions Treatable with Shockwave Therapy
Plantar Fasciitis
Achilles Tendinopathy
Arch, heel, toe and general foot pain
Tennis elbow and elbow pain
Calcific rotator Cuff Tendinitis and shoulder pain
Jumper's knee and knee pain
Morton's Neuroma
Male ED
Trigger Point Therapy
Sprains / Strains
Scar Tissue
Stress Fracture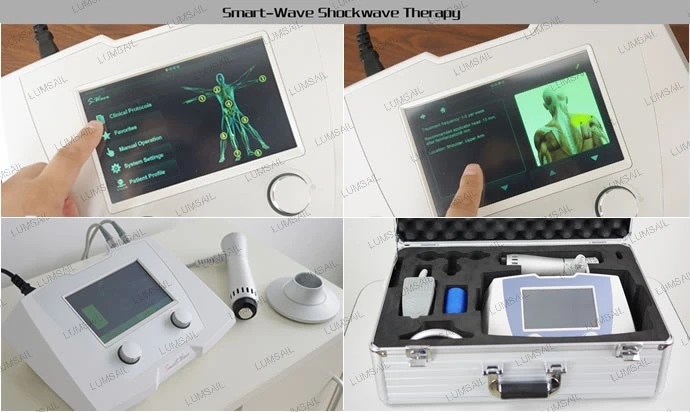 | | |
| --- | --- |
| Shockwave type | Radial |
| Therapeutic penetration depth | 30-45mm |
| Output Channel | 2-channels output |
| Energy | 10-190mJ,stepping 10mJ |
| Frequency | 1-22Hz |
| Pulse mode | Continuous or Burst |
| Transmitter | 5 alloy-made transmitters |
| Customer Profile | Profile management and history record |
| Encyclopeida | Live Help with pre-set parameters |
| Treatment Protocols | 30+8 preset protols |
| Customer profile | YES |
| User Defined settings | Yes |
| Multi-Language | Yes |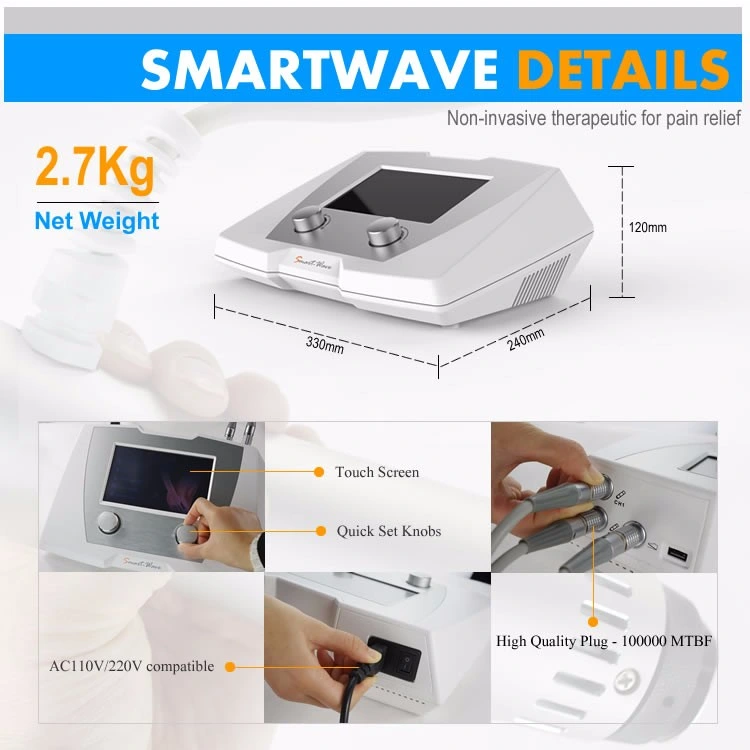 Exihibition: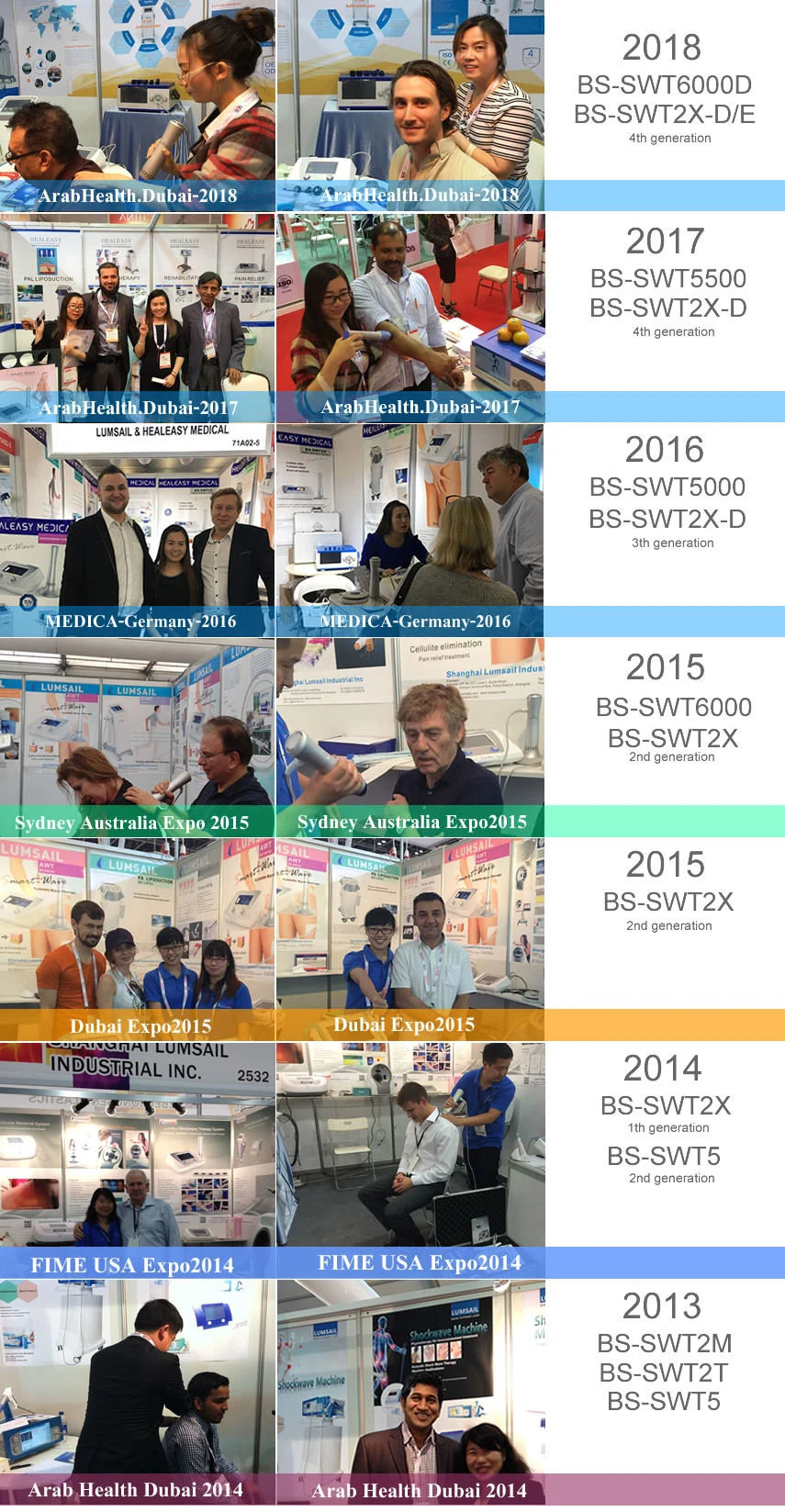 Contact information:
Please send an inquiry to Denise
Sincery International Limited / Lumsail Industrial Inc. (Factory)
Website:lumsail.en.made-in-china.com & lumsail.en.made-in-china.com
Factory Address: 4/F, No.9Yi, Lane 2, Suide Road,Shanghai,200331,China