Vertical HIFU face lifting anti ageing beauty machine by Apolo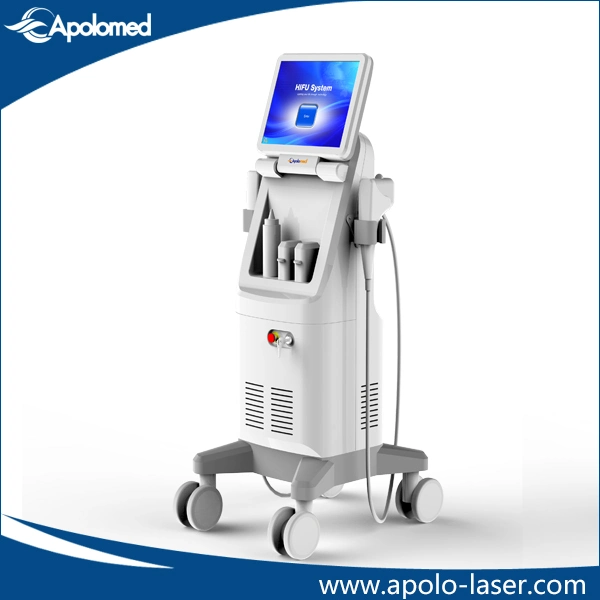 Working theory of HIFU?
High Intensity Focused Ultrasound adopts HIFU technology to focus the intensive ultrasonicon deep Superficial muscular aponeurotic system (SMAS) layer which is 4.5mm under surface without hurting the epidermal tissue of skin, which stimulate the synthesis of collagen with many regular and dense focus points thermal energy to sharpen contouring, reduce wrinkles and rejuvenate skin. Support the fiber tissue of skin, reduce wrinkles, firm skin and improve the elasticity of skin. It is especially suitable for treating sagging skin with reasonable thickness.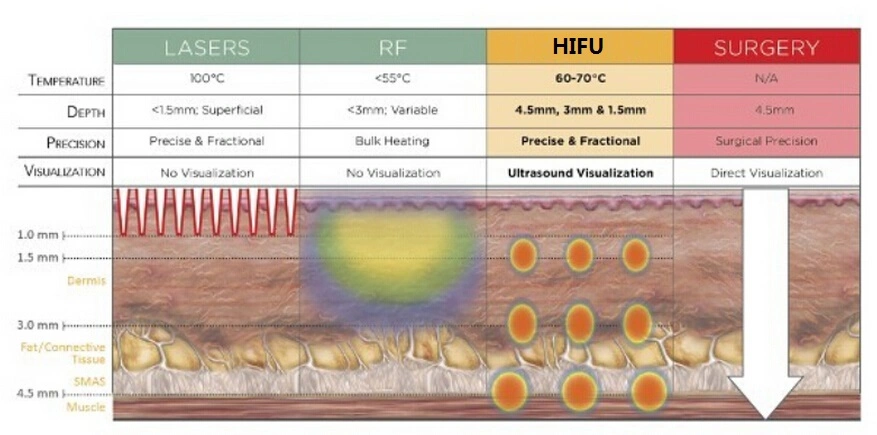 What's the SMAS?
SMAS (Superficial Muscular Aponeurotic System) is a layer of connective tissue membrane which widely covered in deep tissue under the dermis, which connects fat and facial superficial muscle, extends and consolidates the bone of face, closely contacts epidermis, dermis and subcutaneous tissue together, and these layers structure form the facial contour, support the integrity of skin, muscles and bone.
HIFU Treatment Application:
1. Remove wrinkles on around forehead, eyes, mouth, etc.
2. Lift and tighten both cheeks skin.
3. Improve skin elasticity and shaping contour.
4. Improve jaw line, reducing "marionette lines"
5. Tighten the skin tissue on forehead, lifting the eyebrows lines.
6. Improve skin complexion, making the skin delicate and bright
7. Match with injecting beauty like Hyaluronic acid, collagen, to resolve more aging problem
8. Remove neck wrinkles, protecting neck aging.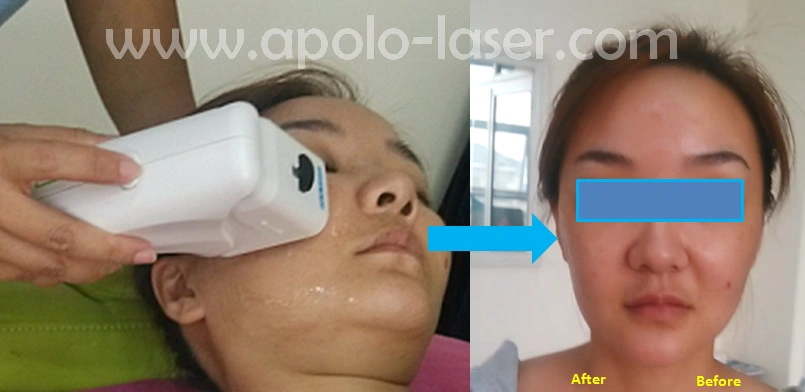 Apolo vertical HIFU Advantages
1. > Non-Invasive HIFU treatment both for face and body with different cartridge
2. > Motor gear by matrix moving type from 1 line to 10 lines selectable
3. > Security control system can distinguish different cartridge automatically
4. > Special Cartridge connect method make sure no energy loss during the treatment
5. > Professional mode with free setting parameter and memory function for saving data
6. > Smart mode with limited energy and preseted parameters for simple and safe treatment
7. > Uniform energy distribution brings better clinical effect and quickly treatment
8. > Cartridge with long life span of 20, 000 lines


Hifu technology specifications:
Frequency
4MHz
Cartridge
Standard: 3mm, 4.5mm(For face)+13mm(For body)
Optional: 6mm, 8mm, 10mm, 18mm(For body)
Gear lines
1~10lines selectable
Cartridge life
20, 000 lines *
Energy
0.2~2.0J (0.1J step, 18steps)
Pitch
1.0~5.0mm (0.1mm step, 40steps)
Length
5.0~25.0mm (1.0mm step, 20steps)
Operate mode
Professional mode & Smart mode
Operate Interface
9.7"True color touch screen
Power Consumption
150VA
Power supply
100V or 230V, 60/50Hz
Dimension
41*44*39cm (L*W*H)
Weight
6kgs
PACKAGED INCLUDES:
1 X Face Hifu Ultrasound Machine
1 X Face Hifu Ultrasound Hand-piece
1 X Face Hifu Ultrasound Transducer 4.5mm
1 X Face Hifu Ultrasound Transducer 3.0mm
1 X Face Hifu Ultrasound Transducer 13mm
1 X Face Hifu Handpiece Holder
1 X Power Line
1 X User Manual
Company info.
Industrial Experience
Since 2001
Company Scale
4000m² factory
Stock code
OTC on Sept. 15, 2014 via Shanghai Stock Exchange Center; SEE stock code# SH 100243
ISO13485
All equipments are produced strictly according to ISO13485 standard
CE
All equipments conform to CE Medical European Standard
FDA 510K
Some products are FDA cleared


Business Modes
1. Apolo & Dealership: The customer sells our standard products
2. Apolo & Distributorship: We produce Non standard(OEM & ODM) products according to distributor's requirements
3. Apolo & Manufacturer: We supply accessories or inner structure for the overseas manufacturers
Market Policy
Our target customers are professional medical and aesthetic distributors and manufacturers from all over the world
And to establish a win-win business relationship, we never sell machines to the end users

Product
IPL, 810nm diode laser, Long pulse 1064nm ND: YAG Laser, 1064nm & 532nm Q-switched ND: YAG laser; 2940nm Er: YAG laser; 1540nm Er: Glass laser; RF, Cavitation, Vacuum, Lipo laser, Microdermabrsion, Electroporation, PDT, HIFU, 2940nm Vaginal laser, 755nm & 1064nm diode laser
Technical Support & Service
We can dispatch our engineer to your company and offer on-site technical support. Besides, our engineers
Speak English, so you can directly talk to our engineer for more efficient and faster communications
Apolo promise provide 5 years spare parts for your machine
Apolo will provide 24hours on-line service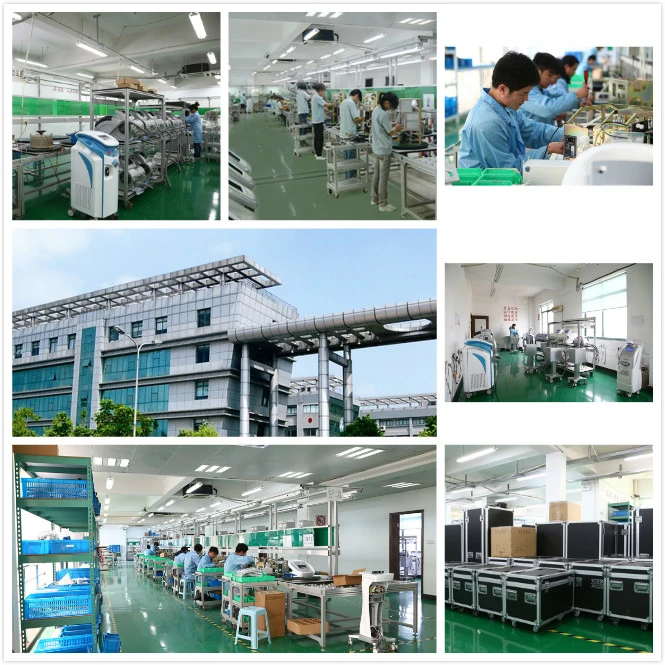 Other advantage of Apolo:
| | |
| --- | --- |
| 1 | One of the earliest manufacturer of aesthetic Laser devices in China from 2001 |
| 2 | Apolo brand has been popular by worldwide distributors, dealers. We even have sole agents in Spain, Iran, Australia, Holland, Japan, Greece etc. |
| 3 | Support OEM, ODM factory service. |
| 4 | ISO 13485, CE medical, some have FDA Certificate. |
| 5 | Apolo professional R&D and overseas After&sales Dept supply the best service to Apolo cooperators. |
After Service:
| | |
| --- | --- |
| 1 | We will give all technic info for marketing if needed. |
| 2 | We welcome your technic engineers to come to Shanghai factory to learn the maintainence knowledge for free. |
| 3 | Apolo company overseas engineers can give technic support by phone, video, or fly to your city for support. |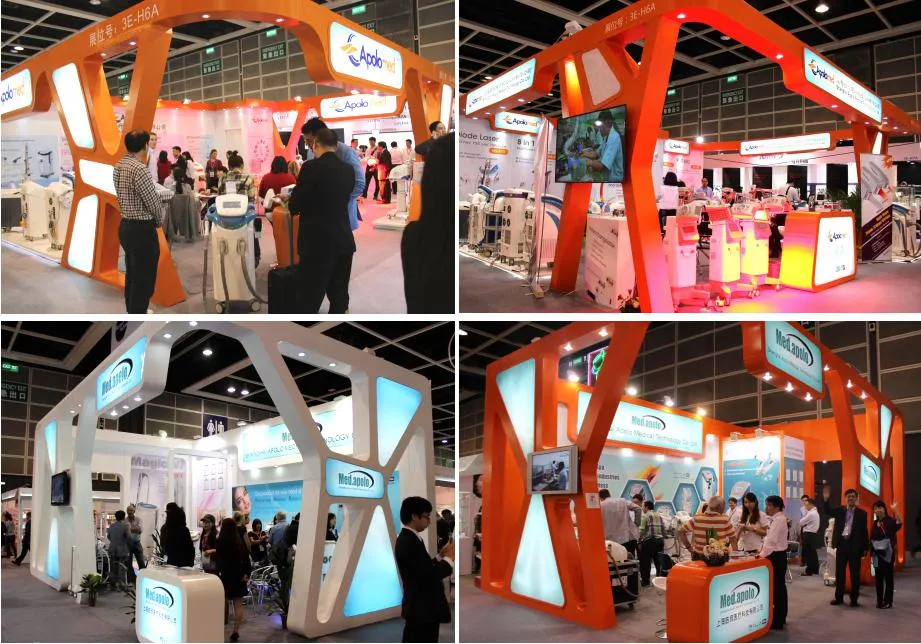 Apolo dealers or distributors:
Service:
1. We will give all technic info for marketing if needed.
2. We welcome your technic engineers to come to Shanghai factory to learn the maintainence knowledge for free. Apolo company overseas engineers can give technic support by phone, video, or fly to your city for support.

Warranty:
Standard warranty of system unit is 15 months ex factory under normal and proper operation; Free labor and material but without consumables parts
Our engineers technic support will be constant.
Q & A:
Q: How to buy?
A: The salon/ clinic owner please contact Apolo local distributors to get the better local service. We welcome the distributors or OEM/ODM project. Please contact us your detailed buying request. We will supply the most suitabe products for you.
Q2: How to pay?
A: The payment by T/T, L/C, Western Union, MoneyGram is acceptable.
Q3: What's the delivery time and method?
A: The delivery time will be 7~15days after payment received for the regular products. Please contact us for details. The delivery method will be based on the buyers requirement. Usually by DHL, UPS, FedEx or by air flight.
Q4: How to use the machine?
A: There will have users' manual book enclosed with each machine unit. It's easy to find the basic installation and operation method in the manual. Or please contact us for more details.
Q5: After service?
A: 15months Warranty. Lifetime maintain. 24 hours online service.
Website: Www. Med-apolo. COM / www. Apolo-laser. COM
Vertical HIFU face lifting anti ageing beauty machine by Apolo