Professional SHR OPT IPL laser Hair Removal Germany Imported Bars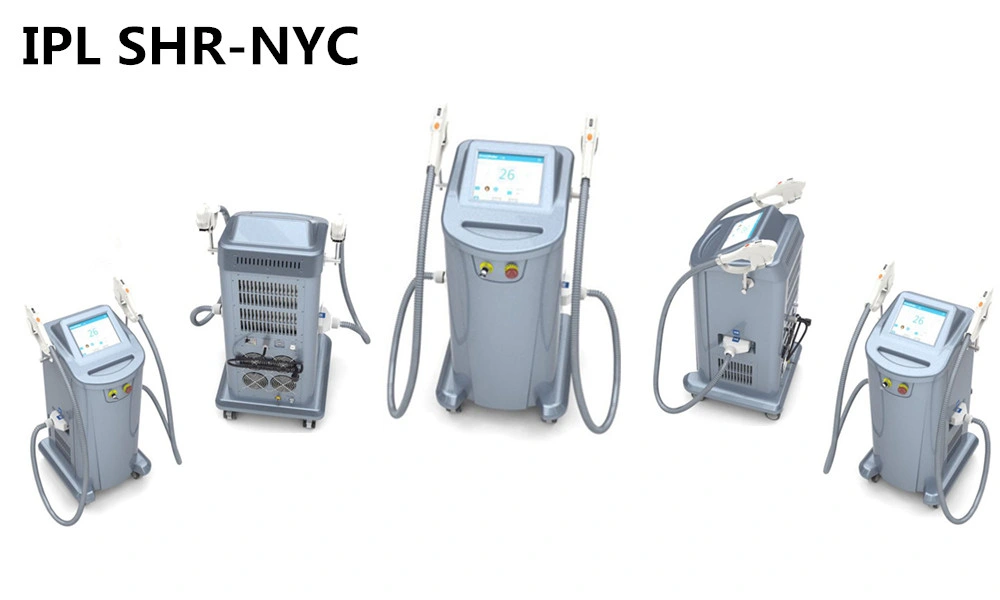 Shr Elight IPL Laser Hair Removal
Brief Introduction
The SMQ-NYC III IPL therapy System is a high-intensity pulsed light treatment system.
The unit controlled by computer is composed of main console, operating Interface and treatment head.
The embedded microprocessor monitors can control the system continually.
The operating Interface includes a full-LCD screen (10.4 inch), the key switch and emergency shut-off knob.
LCD screen both shows the system work program, treatment parameters and number of light emitting. The treatment head operated by hand comprises the intensive emitter and transmission system.
The system is designed by standard EN60601-1-2:2001 and EN60601-1:1990+ A1:1993+ A2:1995+ A13:1996.
light source
Xenon lamp
Wavelength
SR:560-1200nm/HR:690-1200nm
Transfer system
Crystal light guide
Safety Category
Class I Type B
Pulse duration
IPL:Up to 150ms
SHR:1-10ms
Repetition
IPL Mode: 1Hz
SHR Mode:10Hz
The light mouth dimension
8mm×34mm/16mm×57mm,error±0.2mm
Surface temperature of the crystal
≤37ºC
Cooling system
Semiconductor refrigerator ,
air cooling, water cooling
Dimensions (L × W × H)
490mm×525mm×952mm
Weight (NW)
40kg
Fuse specifications
F15AL,250V
Input power
2500VA
Power
AC230V, 50Hz
Advantages:
1. Three operation modes: traditional IPL mode plus SHR and FP mode specially designed for sensitive areas.
2. 10.4 inch true color touch screen
3. Slim and delicate design handpieces
4. Safe, effective and virtually painless hair removal treatment experience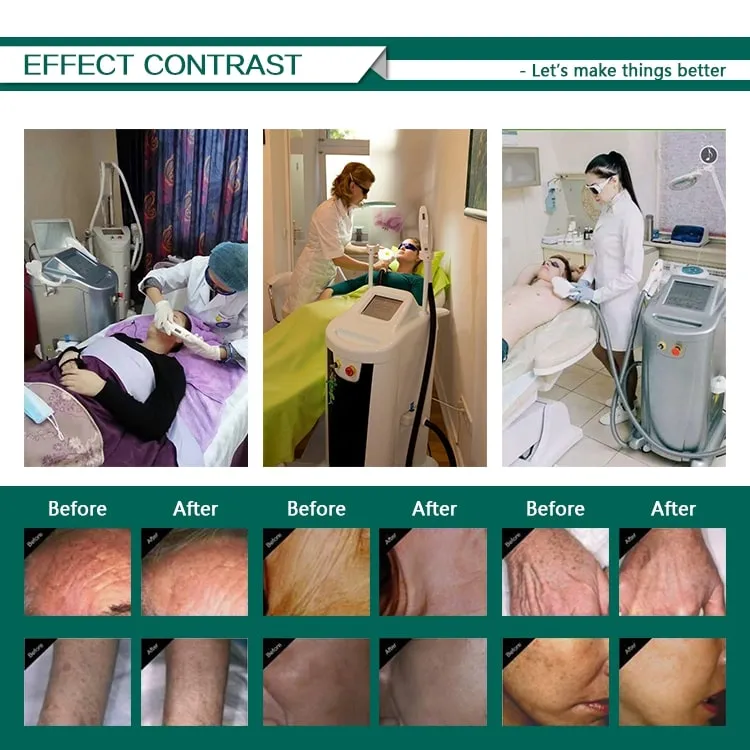 Hair removal effect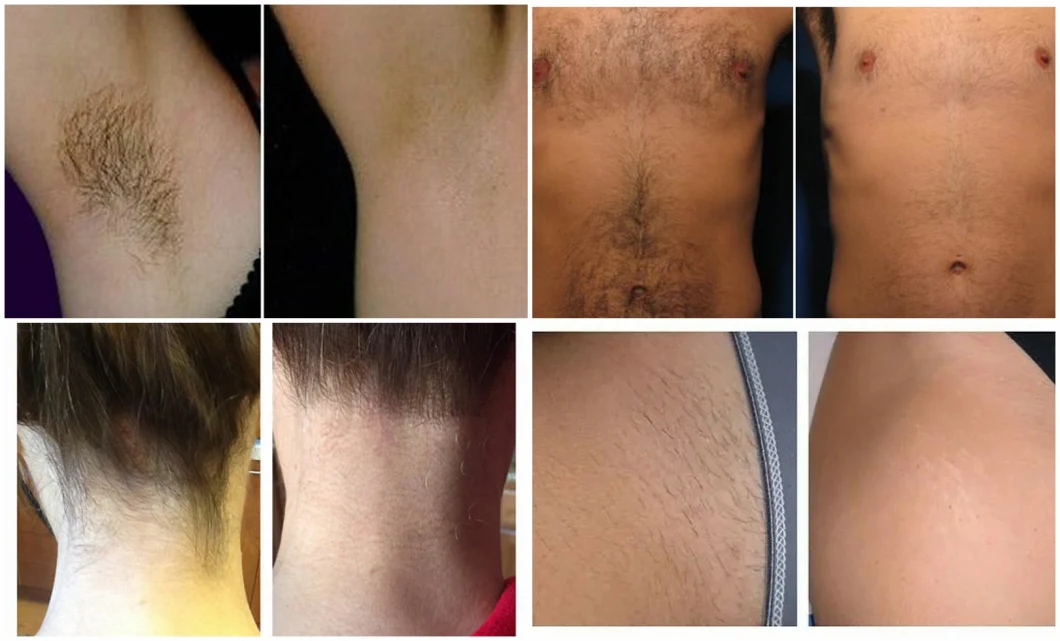 Our IPL machine is FDA and CE approved, it can be used for hair removal/skin rejuvenation/vascular lesion treatment.
It has both portable & vertical models with 3 types of handles:
--HR (690-1200nm): 16x57mm super big spot size for quick hair removal of all hair colors, for all skin types;
--SR (560-1200nm): 8x34mm spot size for skin rejuvenation and removing pigments like freckles, sun damage, age spot, etc;
--VR (420-1200nm): 8x34mm spot size for vascular lesion treatment like bottle nose, thread veins, etc.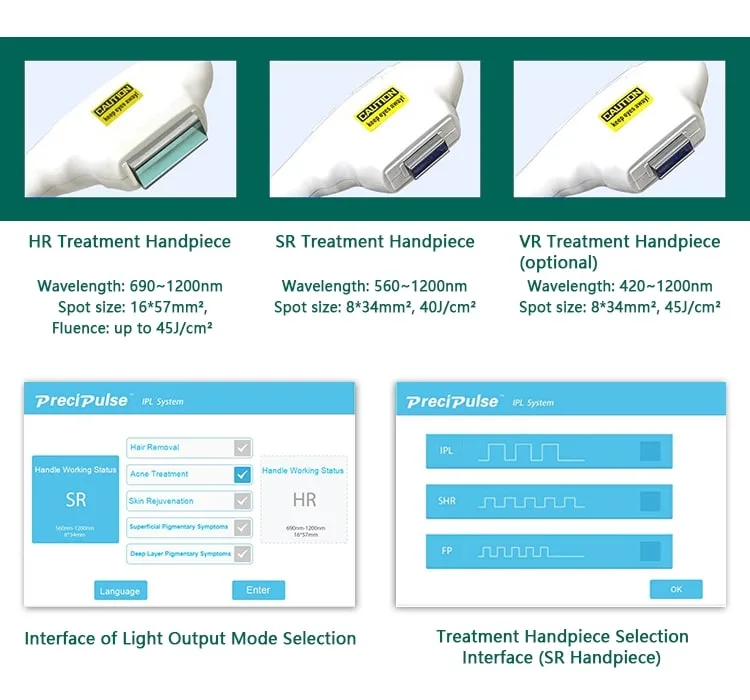 You can choose what handles to go with the machine. If you want to do hair removal and skin rejuvenation, then you can get HR and SR. But if you only want to do hair removal, you can get two HR handles instead. It is up to you. pls find attached picture for details.

Welcome to contact us to inquiry more details. We will offer the best quotation for you.
Beijing sincoheren will be your best choice in China.
Thank you.