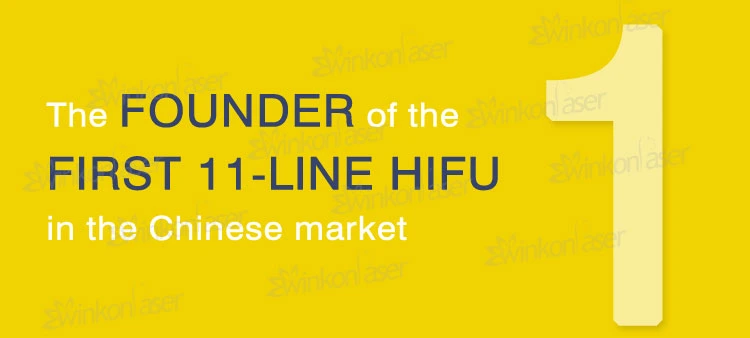 Winkonlaser-CS
'Winkonlaser CS' precisely targets multiple deeper layers of the skin - including the layer that surgeons pull back when doing a face lift - causing new collagen stimulation and providing long-term tightening of the skin. In addition, the 'Winkonlaser CS' has an innovative 'wrinkle cartridge'; a customized macro focused cartridge, that can treat superficial wrinkles around the eyes and lips more effectively than other skin tightening technology. 'Winkonlaser CS' is used to treat all areas on the face and body.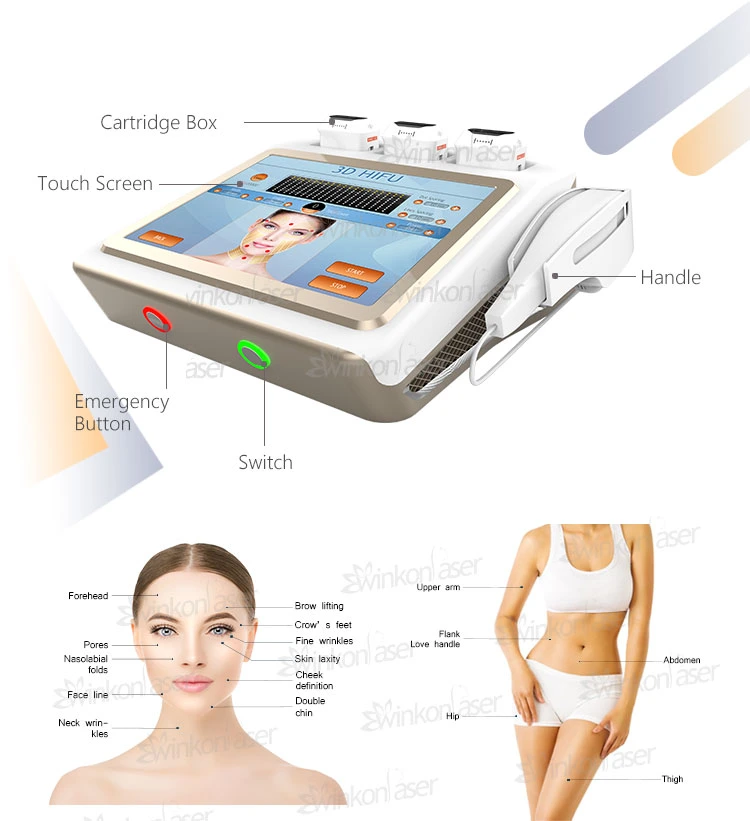 10000 Shots/cartridge (1.5/3.0/4.5/8.0/13.0mm)

25000 Shots/cartridge (1.5/3.0/4.5/6.0/8.0/10.0/13.0/16.0mm)

Face+ Body 25000 Shost/cartridge (1.5/3.0/4.5/6.0/8.0/10.0/13.0/16.0mm)

15 inch color touch screen for you easy operation

1-11 Lines (Custom 25 Lines)

5.0-25mm (5, 10, 15, 20, 25)



Why called 3D HIFU?
1.Adjustable Parameters:The distance between points and points, The distance between rows and rows, The energy of each point,The length of each line...and most of the hifu on the market can only reach 10,000 shots, and Winkonlaser technology has reached 25,000 shots, which allows machine owners to reduce costs and gain more benefits.
2.From 1 line to 11lines(Custom 25 lines):Larger area, round and neat.
3.Increased to 8 depth Cartridges: Eye&face:1.5mm, 3.0mm, 4.5mm; body: 6mm, 8mm, 10mm, 13mm, 16mm.Use for Face Lift/Wrinkle removal/Skin Tightening/Body Slimming.